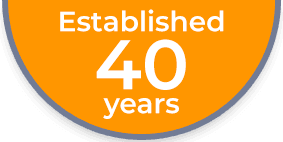 Concrete Repair and Fixing
Why choose us?
In connection with our concrete cutting works we offer a concrete repair service to include the following:
Specialist cementitious and resin mortars to repair damaged concrete to high strength and bond.
Specialist high strength fixings to all diameters and depths, including stainless steel rods and studs.
Specialist joint repair to stabilise weak or cracked walls
We offer our services throughout London and across the South of England including Portsmouth, Canterbury, Basingstoke and Bristol.
See examples of our Case Studies.
CONTACT DIACUTT
For a free estimate on Concrete alterations and repair,
contact Diacutt Ltd, London on 020 8542 4363 or
Diacutt Concrete Repair Services
Repairs to internal and external flooring
Corrosion protection and crack bridging
Utility penetrations in existing concrete
DIACUTT ACCREDITATIONS AND TRAINING
Are you looking for quality Concrete Alterations or Repairs?