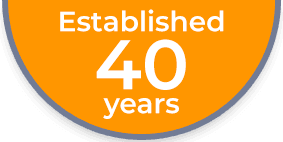 CONTROLLED DEMOLITION EXPERTS
Why choose us?
To enable part of the building to be removed leaving the building structurally sound we are able to use non percussive methods to isolate the areas to be removed.
This could involve using Wall Saws to cut up to 675 mm deep in Brickwork or Reinforced Concrete to leave clean lines then remove the required section.
This can be carried out using Robotic Demolition either percussive or non-percussive or in areas where access is not available for a machine by Hand Hydraulic Crunchers or Bursters.
When you choose controlled demolition from Diacutt Ltd, you are guaranteed a fast and efficient service tailored to you. We provide controlled demolition services across London and throughout the South of England.
See examples of our Case Studies.
Advantages of Diacutt Robotic Demolition
Reduces the risk of injury to your workforce
Can reach hard to access areas
Low noise output and reduced emissions
Fully trained demolition operatives
Suitable for a wide range of functions
Can be equipped for hydraulic bursting
Increased productivity compared to traditional means
Wide range of machines & attachments
CONTACT DIACUTT
For a free estimate on Concrete alterations and repair,
contact Diacutt Ltd, London on 020 8542 4363 or
DIACUTT ACCREDITATIONS AND TRAINING
Are you looking for quality Concrete Alterations or Repairs?