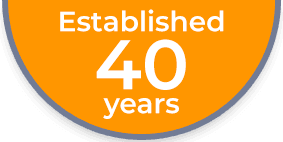 Shere Primary School, Surrey Hills
Project Location
Shere Primary is a classic village school set in a pretty village at the foothills of the North Downs in Surrey.
The Brief
Requirement: Diamond Stitch Drilling
The client required 2 No openings minimum 450 x 450 mm to be formed through the existing stone walls for new ventilation units.
It was crucial not to cause any damage to the structure and leave the supported openings with clean lines on the external face to maintain the look of the old building.
Diacutt were employed on a package basis to supply and fit suitable stone lintels as well as forming the openings ready to receive the new ducting.
Things were made more complex as the openings needed to be placed between the existing stone framed windows and the edge of the building with very limited space above to the slope of the roof.
Project Begins
A trial hole was diamond drilled from the external face to help to locate the position of the openings internally. Positioning was critical due to the limited space available.
When the work was initially commenced our Operatives felt that the opening was very close to the supporting areas and the existing windows and the wall would be vulnerable to the method agreed for carrying out the works. The Structural Engineer was advised and a site visit arranged to review the procedure.
The procedure was then altered slightly to guarantee that stability of the wall was maintained.
Works were continued internally using careful diamond stitch drilling on an incremental basis with constant attention paid to the effect on the stonework.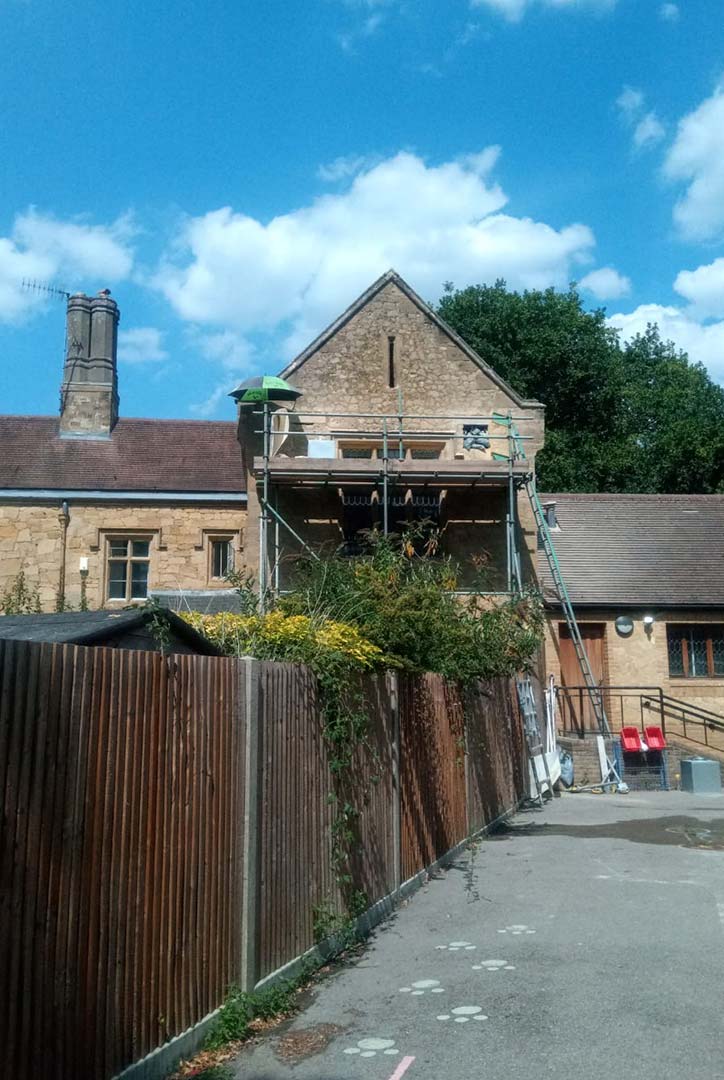 View showing the location and vulnerable stonework
Diamond Drilling
The external face was also monitored to ensure a clean perimeter to the opening was being maintained when the diamond drill bits penetrated.
The openings for the internal R.C lintels were completed first to enable support to be installed to stabilise the opening before the remainder of the opening could be completed.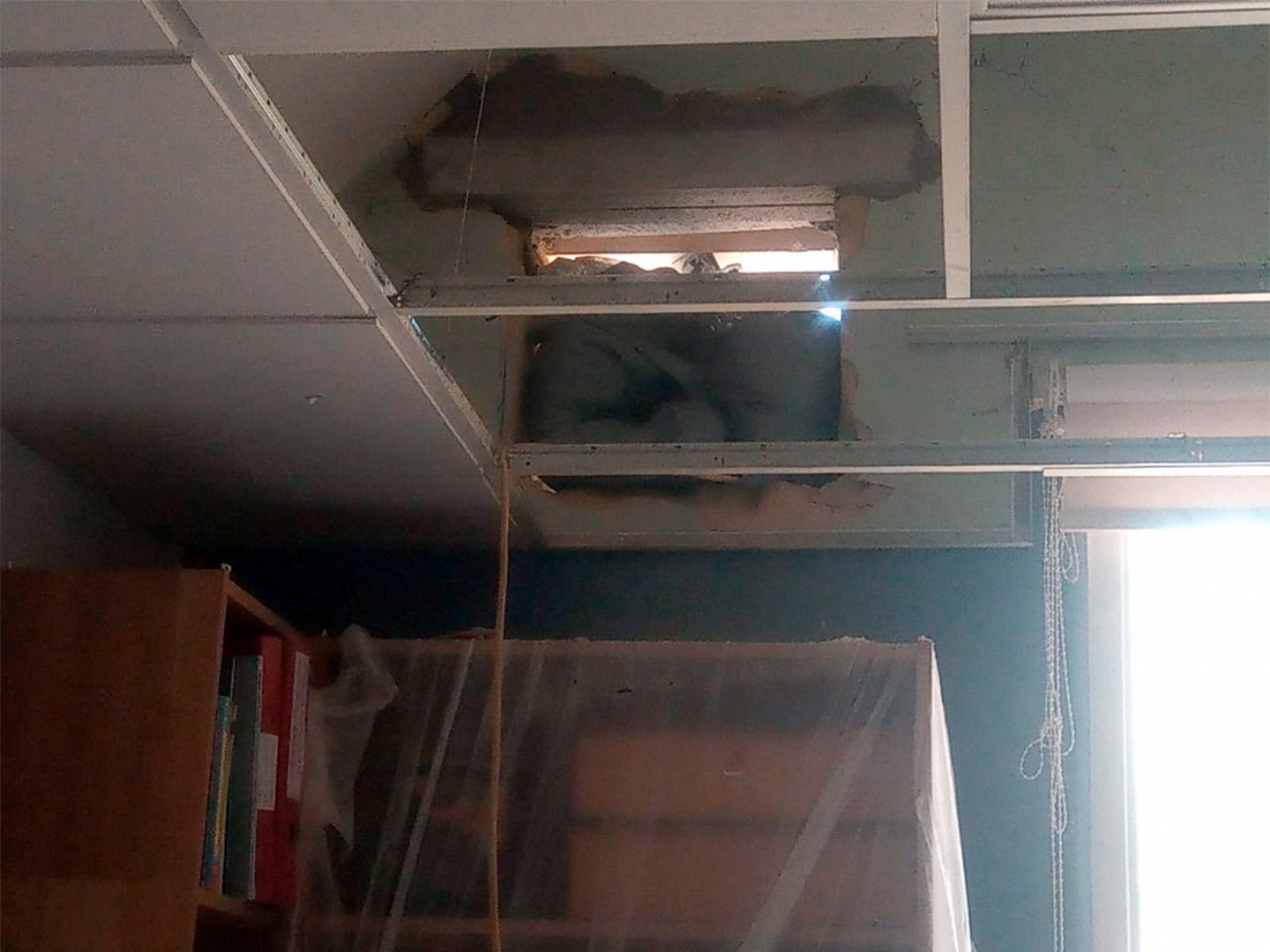 Waste water control was required to protect the internal areas.
Ductwork
The external opening for the new matching stone lintel was then formed and the new lintel installed to match as close as possible to the existing stone walls. A Diamond Hand Saw was used to form a clean straight line on the outside perimeter to provide a neat face to make good to when the duct was pointed in.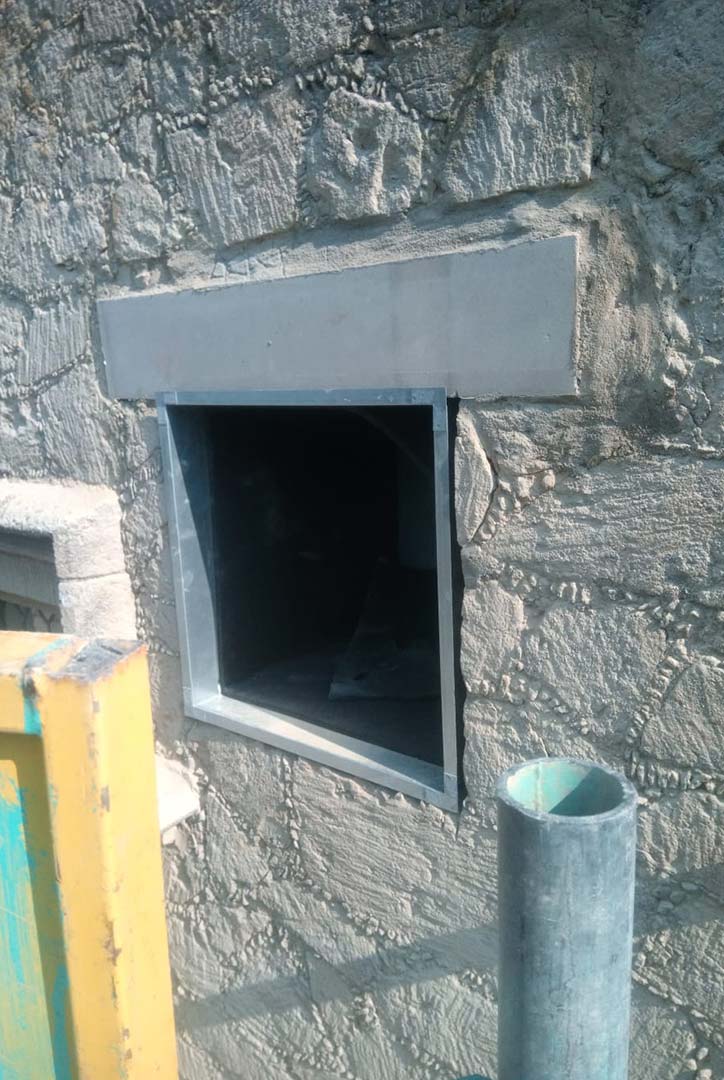 The new ducting was supplied to enable Diacutt to check the opening was square, a good fit and clear for the duct to slide through.
Air Flow System
The contractor was able to fit the air flow system with no further construction work.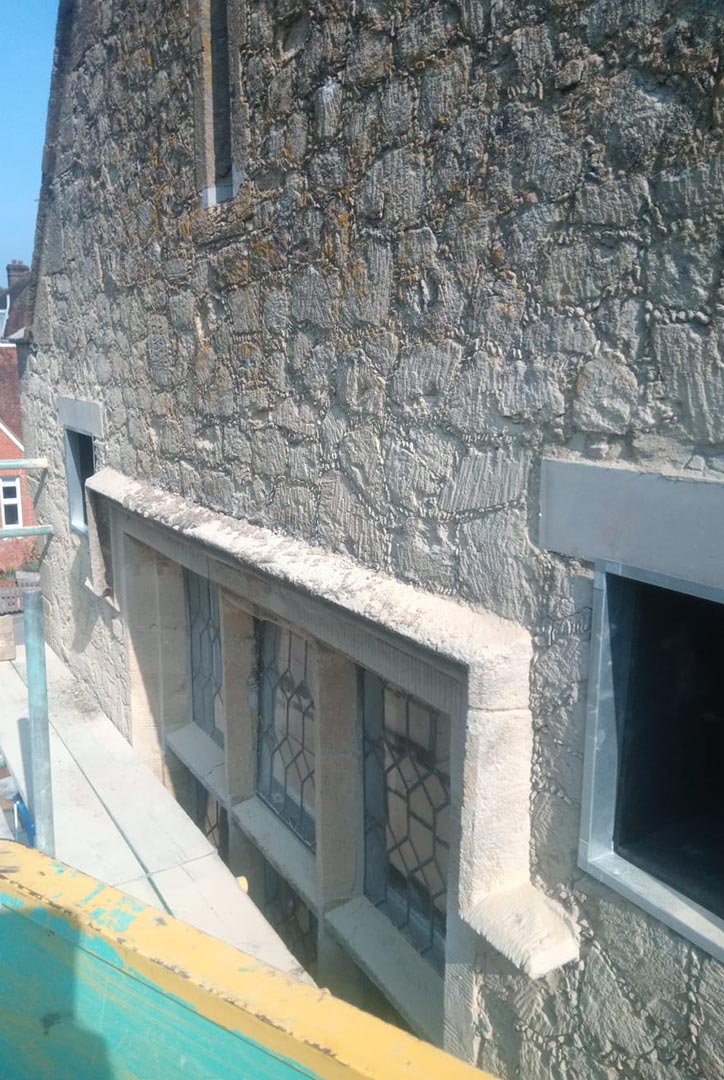 There was no damage to these old walls and the children can breathe easy in the future.
DIACUTT ACCREDITATIONS AND TRAINING