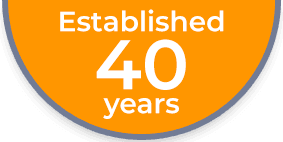 London Gateway, Stanford-le-Hope
The Brief
Requirement: Diamond Drilling and Diamond Hand Sawing
Our client instructed us to cut a 700mm x 700mm opening through a reinforced concrete slab, excavate down to 900mm deep and install four concrete bollards. The bollards are required to allow pedestrians safe access around the delivery/loading bays.
The Solution
Initially we cut the 700mm x 700mm square opening through a 300mm deep r/concrete slab using a diamond hand saw. We then diamond drilled a single hole in each of the corners in order for cut lines to reach full penetration through the slab. The remaining concrete block was then carefully lifted out to expose the opening.
Our operatives then excavated a further 600mm down to reach the full 900mm depth requested by our client.
The bollards were then placed in the openings, using a custom built frame to firmly hold in position. We then installed reinforcement starter bars before pouring a concrete mix in the opening.
Finally, once the bollards were firmly set in place the client asked us to fill the hollow bollards with a concrete mix to solidify.
See other Diacutt Case Studies.
DIACUTT ACCREDITATIONS AND TRAINING