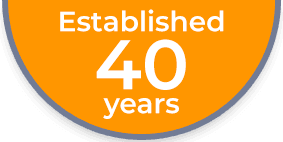 Heronsgate Reservoir, Hertfordshire
The Brief
Requirement: Diamond Stitch Drilling
The requirement on this Water Authority contract was to form a 1100mm x 1100mm opening through a 350mm deep structural wall. The hole was required to allow access for new pipework, enabling pipes to be re-routed without damaging the structure itself or affecting existing usage.
The opening was formed into an existing sump room which had to be kept free from dust and hygienic conditions maintained.
The Solution
Diacutt Diamond Stitch Drilled the opening using a wall mounted rig as shown in photos 1, 2 and 3. By overlapping 107mm diameter holes, our operative was able to minimise the size of the cut lines.
Initially, our operative drilled the bottom line of holes. Cores were then packed into the cut to support the weight of the centre section whilst the remaining three sides were cut. (See Photo 3)
This enabled the centre section to remain supported, whilst allowing access for lifting chains to pass through the cuts and around it.
Finally, the centre section was removed using a 14 tonne excavator. Using the excavator, we were able to slide the 1 tonne centre out of the wall, then remove it to the collection area. (See photo 4.)
By Diamond Stitch Drilling the perimeter and lifting out the centre, we were able to offer a precise, quiet, non-percussive, dust-free service.
See other Diacutt Case Studies.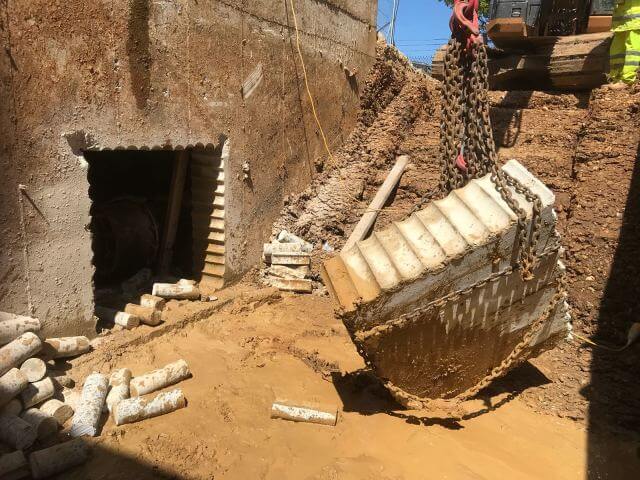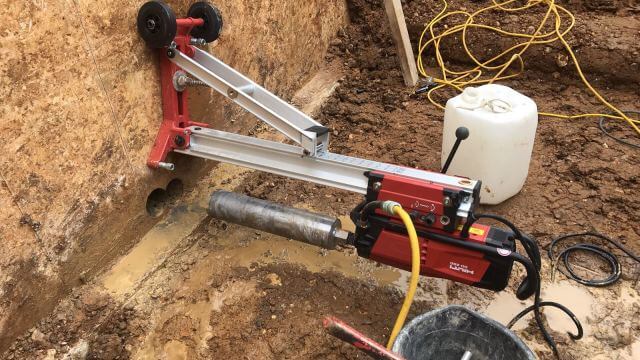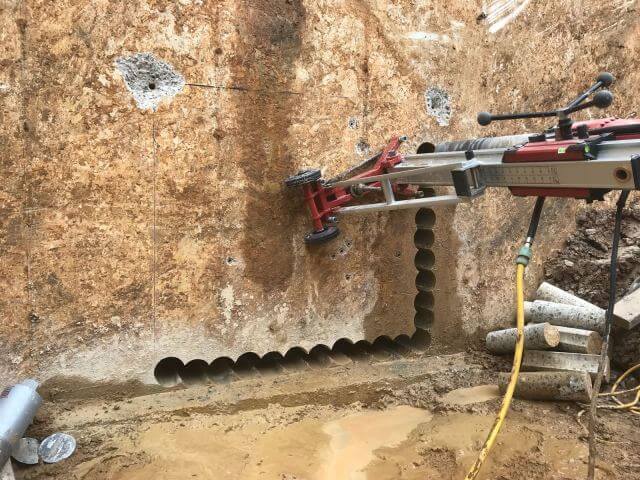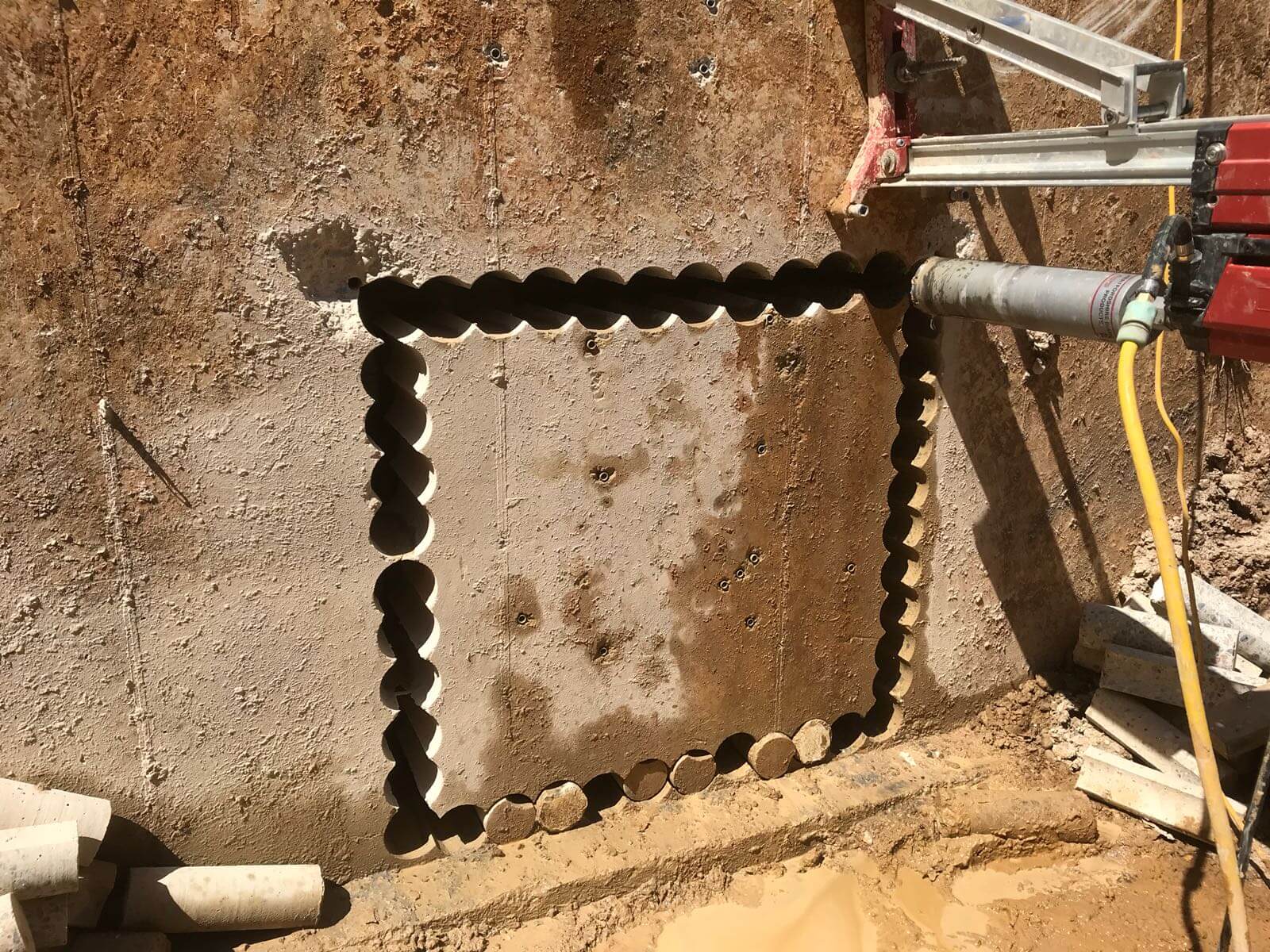 DIACUTT ACCREDITATIONS AND TRAINING