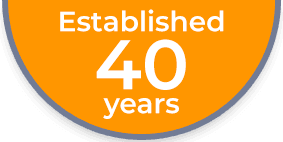 HYDRAULIC CONCRETE
CRUNCHING
Hydraulic crunching is a technique that allows for the removal of large sections of concrete
HYDRAULIC CONCRETE CRUNCHING SPECIALISTS
Why choose us?
Hydraulic crunching is a technique that allows for the removal of large sections of concrete without vibration and reduced dust emissions. Our hydraulic cruncher utilises jaws that reduce the concrete to debris, ready for removal.
Jaws can be operated by hand for concrete up to 300mm thick or on a robotic demolition tool, which will crush concrete up to 350mm thick. This process is much quieter than the traditional percussive tools for almost silent demolition.
Based in London, Diacutt Ltd provide our hydraulic crunching, diamond drilling and demolition services across the South of England including Portsmouth, Canterbury, Basingstoke and Bristol.
See examples of our Case Studies.
Diacutt: THE ADVANTAGES OF HYDRAULIC CONCRETE CRUNCHING
A very quiet method of demolition
Very little dust is produced
Minimises the risk of HAVS for the operative
Does not destroy structural steelwork
Non percussive, ideal for domestic work
Does not require water to operate
Walls & flooring up to 350mm thick demolished
Short term and long term contracts available
CONTACT DIACUTT
For a free estimate on Concrete alterations and repair,
contact Diacutt Ltd, London on 020 8542 4363 or
DIACUTT ACCREDITATIONS AND TRAINING
Are you looking for quality Concrete Alterations or Repairs?