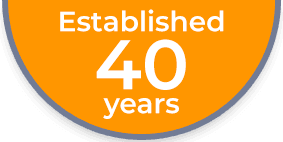 Diamond Core Drilling
Why choose us?
Diacutt take pride in being one of the oldest Diamond Drilling companies in the industry. Established in 1980, we cover London & the south of England and have over 35years of unrivalled Diamond Core Drilling experience.
We regularly carry out Diamond Core Drilling on commercial construction sites as well as in occupied office buildings and finished residential properties. With our cutting edge strict waste water and dust control techniques we strive to keep the area of works clean, tidy and safe.
If required we will visit site to perform a full site survey to establish your requirements and the best method to achieve these. We can also assess any concerns with access or any potential health and safety implications.
100% of our workforce is fully trained to CSCS standards with extensive knowledge of Diamond Drilling techniques. We have all the necessary qualifications including Asbestos Awareness, NVQ in diamond drilling and sawing, SSSTS, SMSTS, PASMA and IPAF.
See examples of our Diamond Drilling.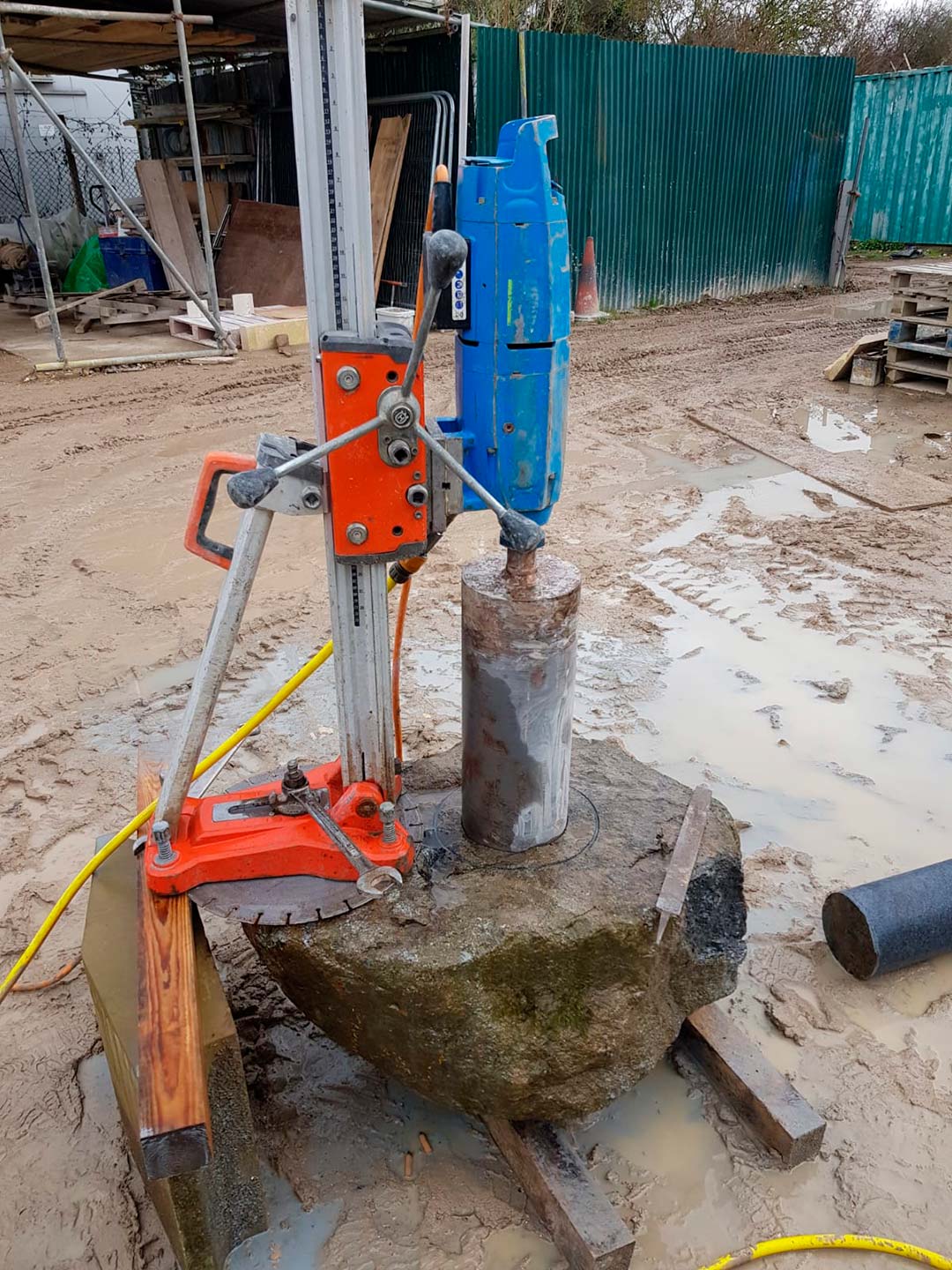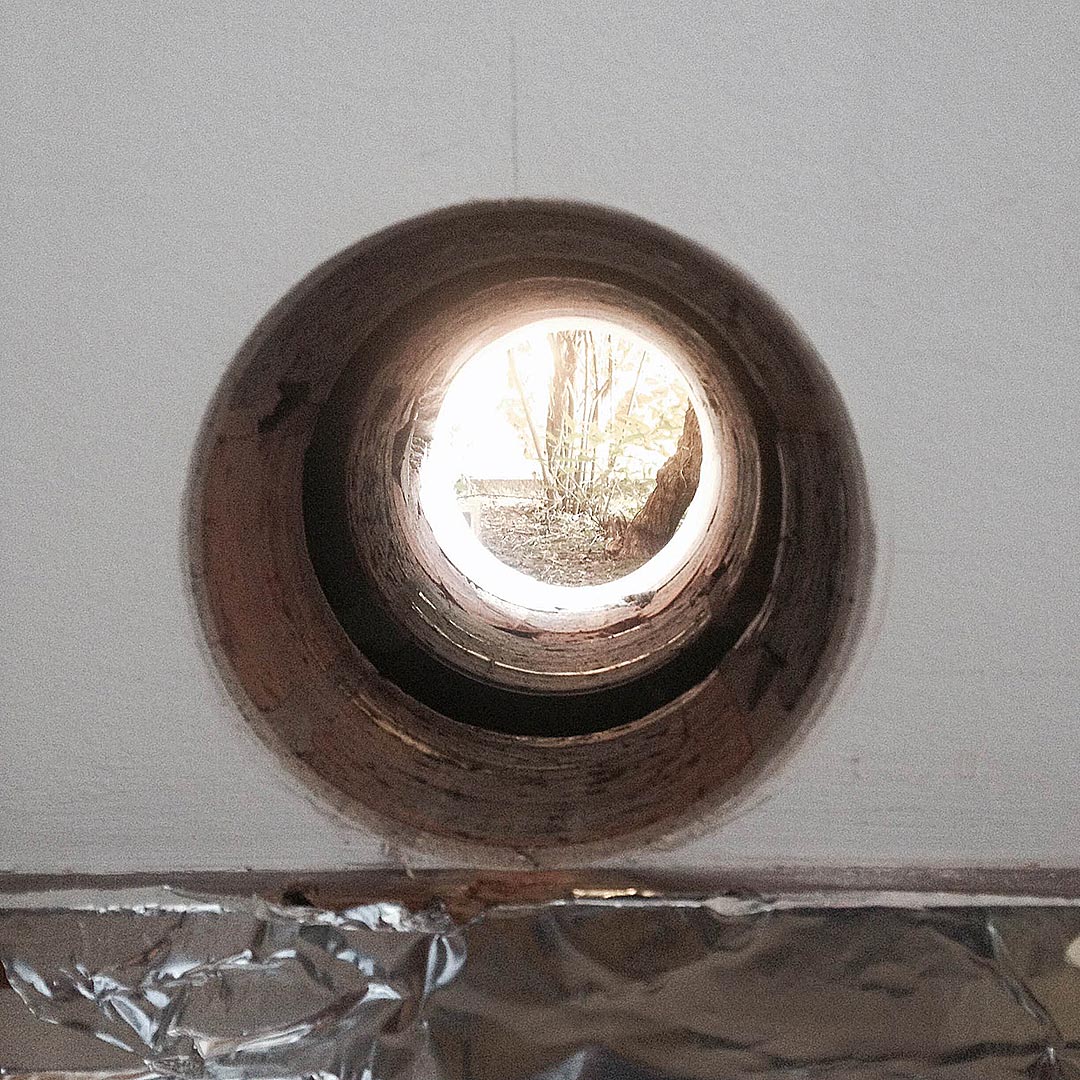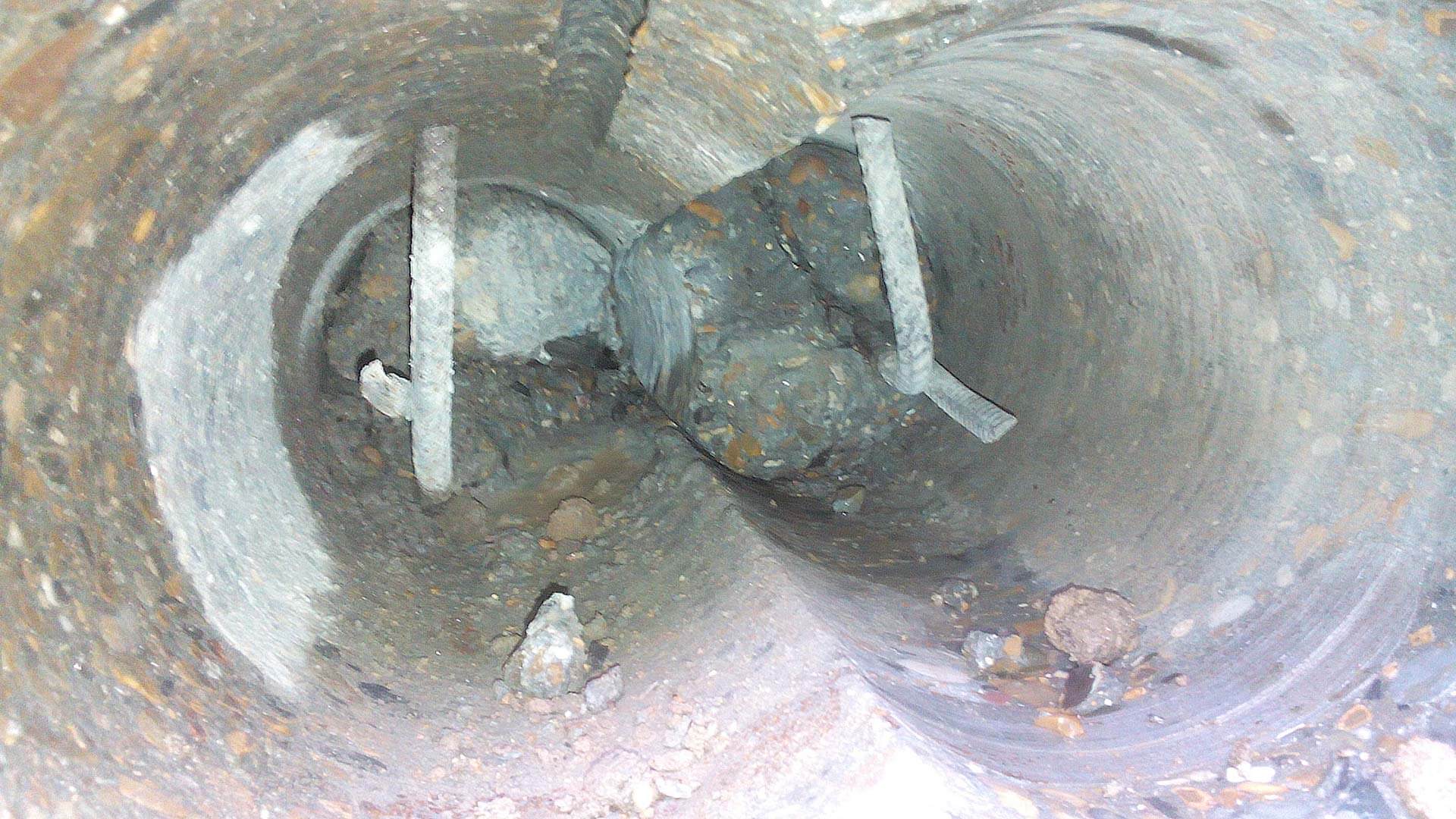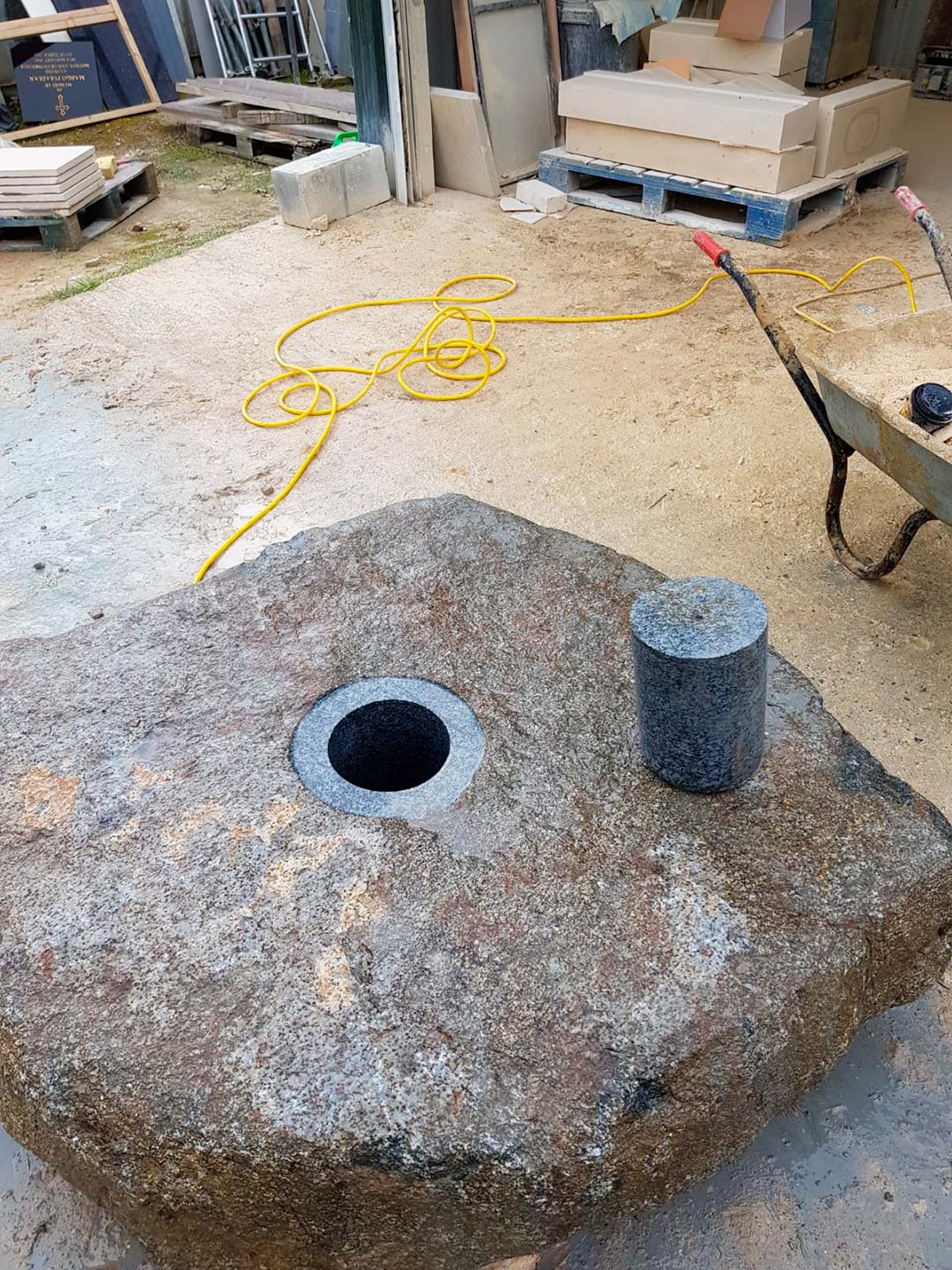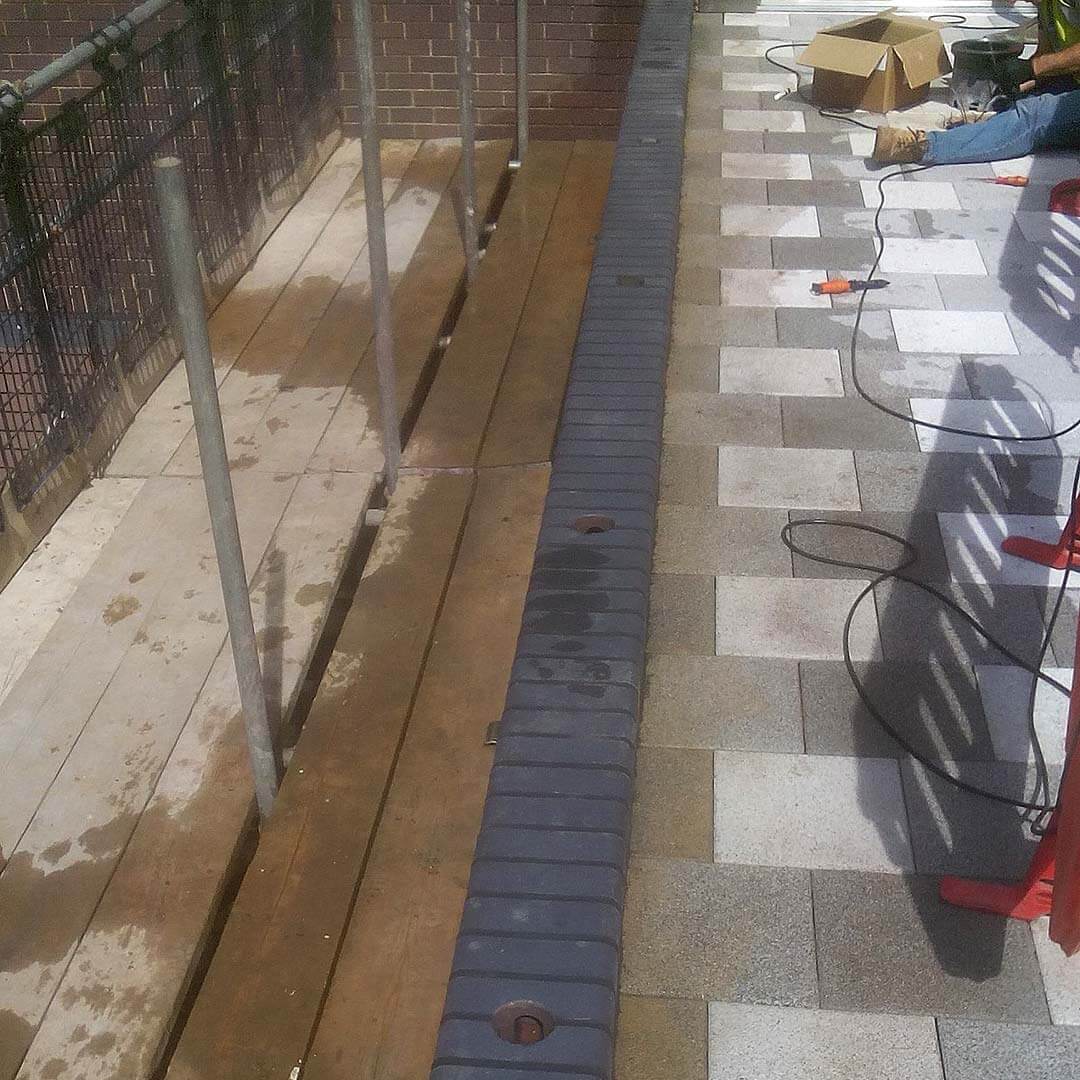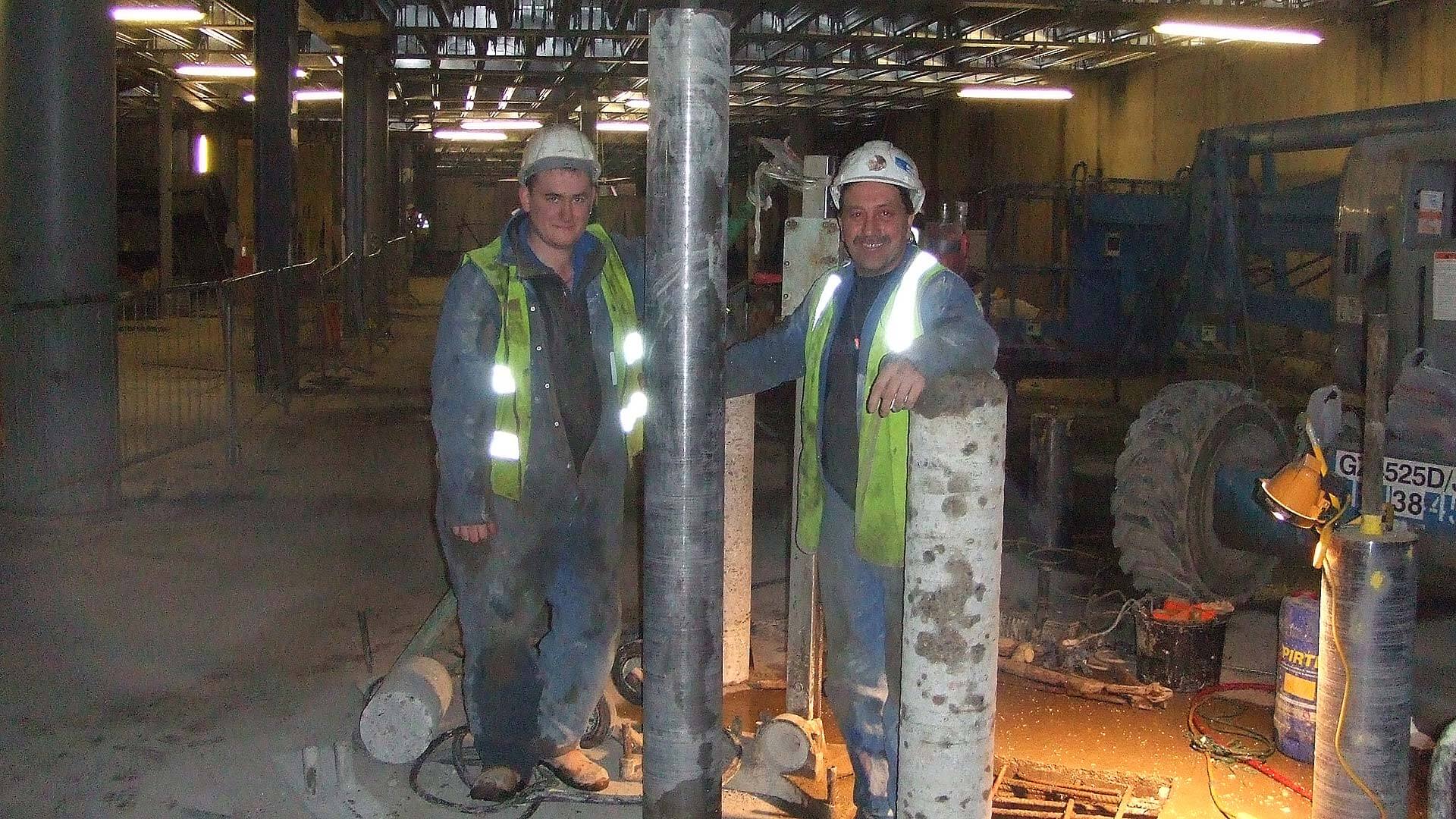 Diamond Core Drilling: Offices and Clean Environments
Diacutt are able to perform diamond core drilling in clean environments, such as office blocks, hospitals and reception areas, as shown below.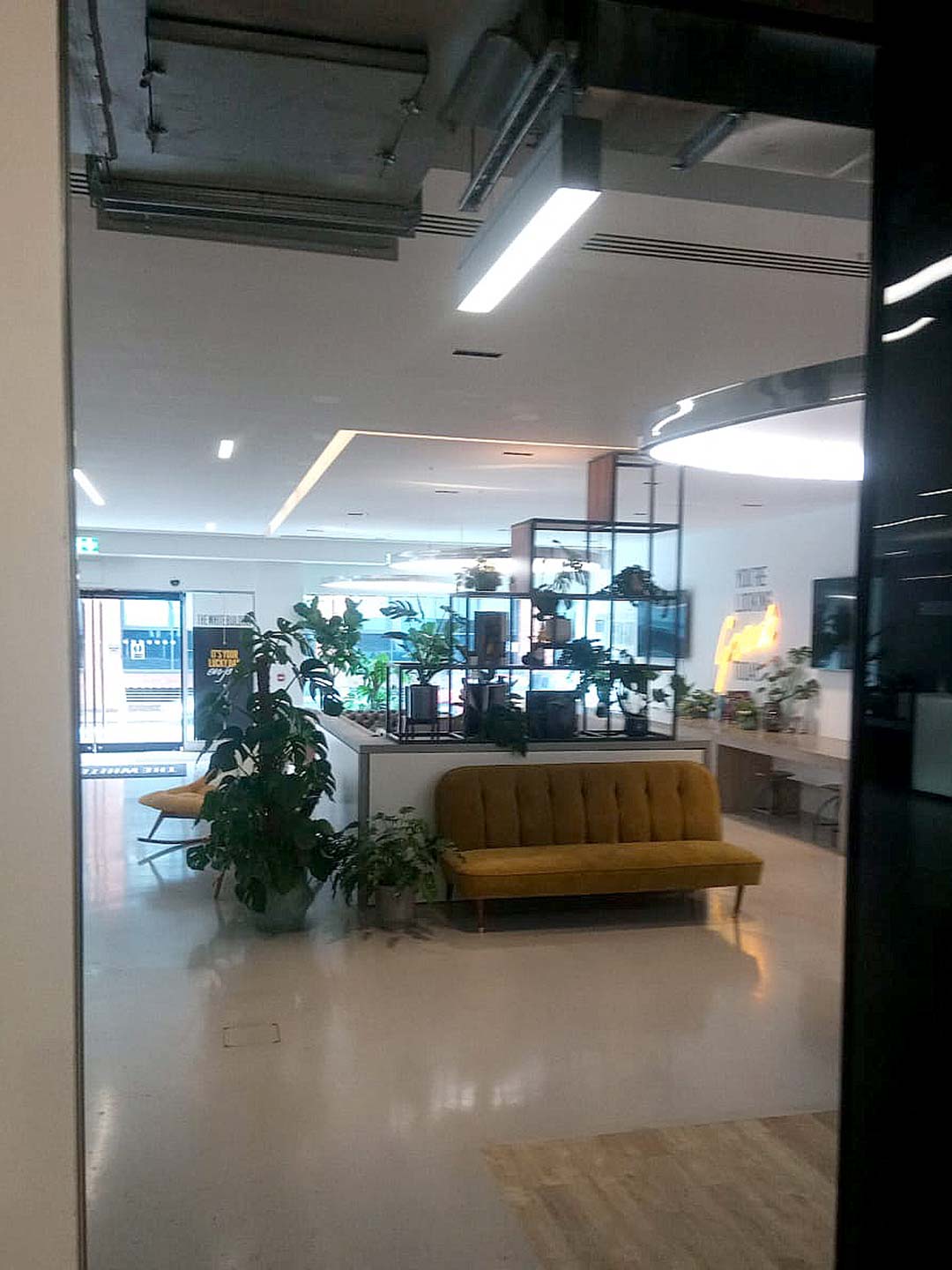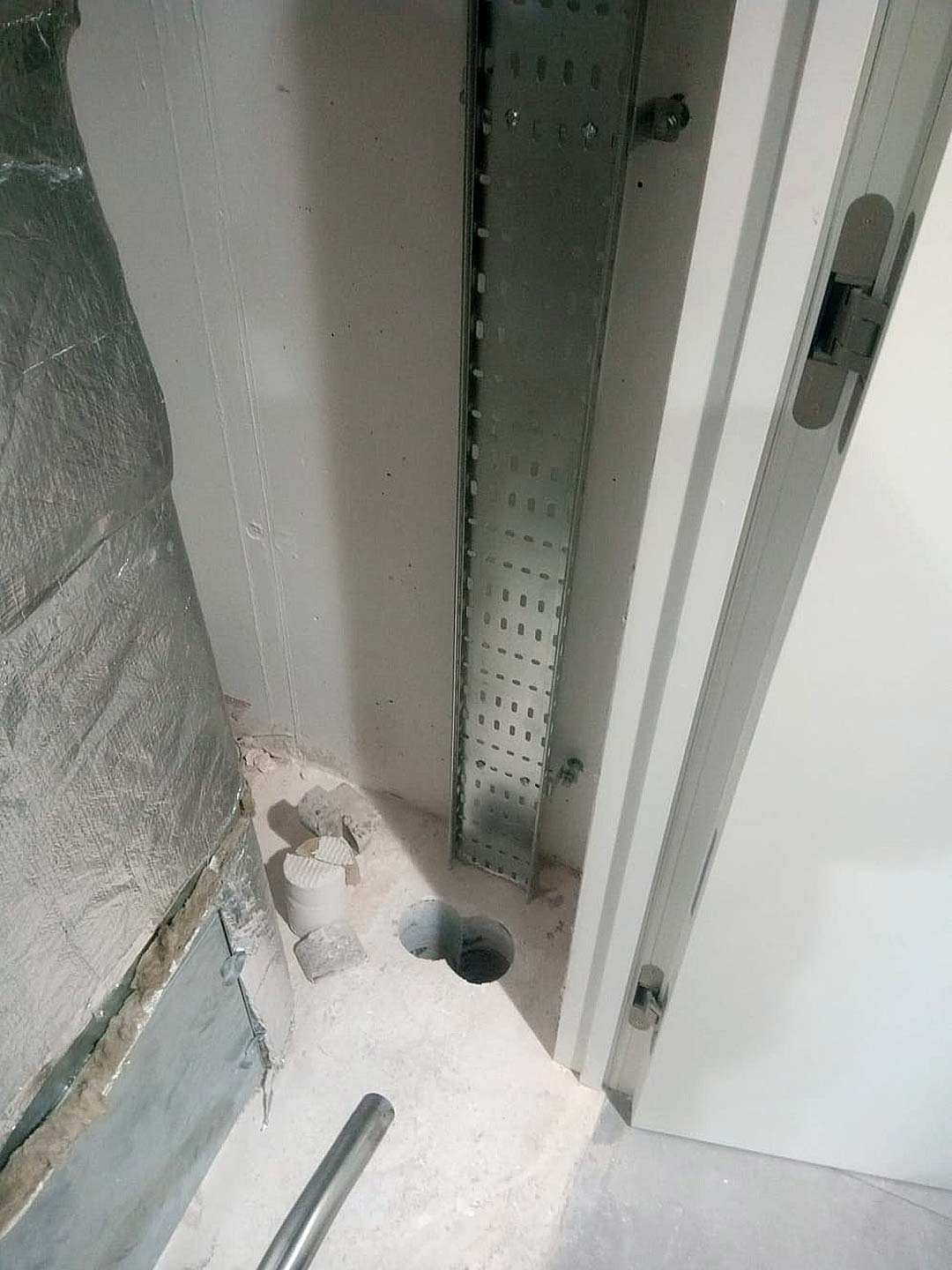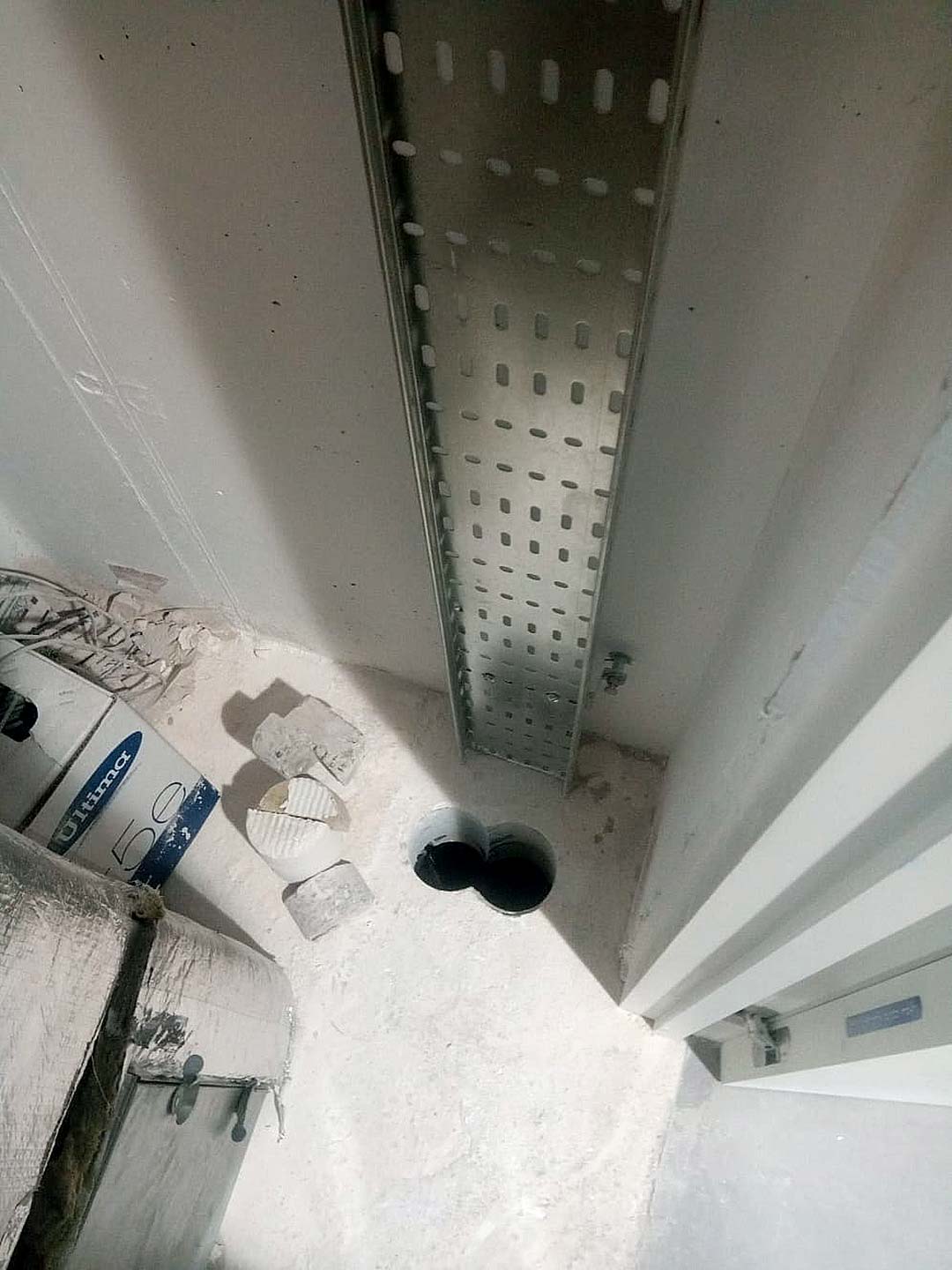 What is Diamond Core Drilling?
Diamond core drilling is a unique type of drilling which uses a non-percussive rotary drill with a diamond drill bit. Diamond tipped drill bits are designed to penetrate the hardest surfaces including; reinforced concrete, masonry, tile, stone, metal and glass.
Diamond drilling can be utilised in a range of situations where precisely cut circular openings are required. Often used to create large openings for ducts, smaller openings for pipes or wiring or to taking concrete test samples, we can diamond drill to virtually any depth.
The drilling can be carried out using hand held machines, for smaller holes, or demountable rigs for more accurate , angled, or larger diameter holes up to 750 mm diameter.
This enables holes to be formed where noise, vibration, or dust is an issue i.e. occupied areas.
We strive to keep areas of work clean, tidy and safe. We can provide a trained assistant for strict waste water control for works in office workspaces, residential properties and all finished areas that must be kept clean.
What are the advantages of Diamond Core Drilling?
Cost & Time Efficiency
Compared to alternative methods diamond core drilling can save you both time and money.
Controlling Noise, Dust and Vibration
Unlike alternative percussive methods, diamond core drilling limits exposure to noise, vibration and air pollution.
Clean, precise, accurate
With core bits ranging from 8mm to 750mm, this method offers a clean, precise, accurate finish every time.
Environmentally efficient
As an Environment Agency accredited waste carrier we strive to minimize the negative impact our works have on the environment. Water is used to suppress dust and – if required – waste water can be reused as drilling proceeds.
What do we need to know?
In order to ensure customer satisfaction, we strive to consider all factors that may impact our works. When diamond drilling, there are a number of specific factors that must be considered. We will need to know:
The dimensions/diameter of the required hole
What is the material to be drilled? Brickwork, Engineering Brick, Mass Concrete, or Reinforced Concrete.
What is the size type and quantity of reinforcement to be drilled if it is reinforced concrete.
Do we have direct access to both sides of the surface?
Is there 110v power and a water supply within 40m of the required work? Three Phase 415 volts will be required for large diameter holes over 500 mm diameter.
Do we have building site conditions or a clean office environment where waste water is to be controlled?
CONTACT DIACUTT
For a free estimate on Concrete alterations and repair,
contact Diacutt Ltd, London on 020 8542 4363 or
DIACUTT ACCREDITATIONS AND TRAINING
Are you looking for quality Concrete Alterations or Repairs?