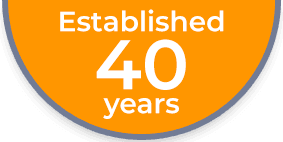 HYDRAULIC CONCRETE
BURSTING
Hydraulic Pistons inserted and expanded under hydraulic pressure to crack the concrete.
HYDRAULIC CONCRETE BURSTING SPECIALISTS
Why choose us?
Where concrete has to be removed, in occupied areas, where noise and vibrations are an issue, hydraulic bursting can greatly assist in cracking the large areas of concrete to assist in the removal.
Holes are diamond drilled into the concrete at 48mm dia. or 112mm dia. and hydraulic pistons inserted. These are expanded under hydraulic pressure to crack the concrete.
It's a virtually silent method used for removing large bodies of concrete, including foundations and pile caps. Our concrete bursting equipment is capable of breaking blocks up to 2.0m thick.
For more information on the services we offer, contact Diacutt Ltd today. We serve London and across the South of England including Portsmouth, Canterbury, Basingstoke and Bristol.
See examples of our Case Studies.
Diacutt: THE ADVANTAGES OF HYDRAULIC CONCRETE BURSTING
Minimal noise and dust generated
Ideal for hard to access work areas
Non-percussive method of demolition
Rapid breakdown of deep concrete mass
Vibration free to minimise HAVS
Minimises risk caused by flying debris
CONTACT DIACUTT
For a free estimate on Concrete alterations and repair,
contact Diacutt Ltd, London on 020 8542 4363 or
DIACUTT ACCREDITATIONS AND TRAINING
Are you looking for quality Concrete Alterations or Repairs?