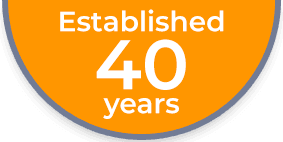 TEMPORARY WORKS
Why choose us?
This element of our capabilities arose from an obvious connection between the forming of openings on-site and the initial preparation to support the structure to enable the openings to be formed.
We now offer a service to install needles, standard and specialist props, including diamond drilling to form the openings to receive the needles.
We found there was often a clash of requirements, resulting in delays and downtime when waiting for the completion or alteration of temporary support works before our works could proceed.
See examples of our Case Studies.
Diacutt Temporary WORKS Services
The highest quality materials
Fabrication and installation
All construction fully project managed
Complete support for your structure
Maintenance and utility holes cut
Free estimates on all projects
CONTACT DIACUTT
For a free estimate on Concrete alterations and repair,
contact Diacutt Ltd, London on 020 8542 4363 or
DIACUTT ACCREDITATIONS AND TRAINING
Are you looking for quality Concrete Alterations or Repairs?