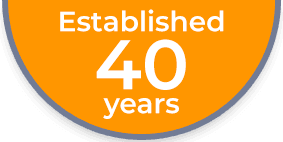 New Residential development, Mitcham
The Brief
Requirement: Complex Diamond Core Drilling
Our clients required us to diamond drill a number of holes through high quality rendered brickwork walls on a new building for flues. However these holes could not be diamond drilled from inside due to all areas being finished and water and dust were an issue. We were also unable to bolt a drill rig to the face of the exterior wall as we could not leave any visible signs of our work to the building.
The Solution
With the specific requirement of these holes being drilled from outside the building, and a majority of the works at a high level IPAF trained operatives were a must for this job.
As we could not use a Diamond Drilling Rig the holes were drilled with a handheld motor.
Our operative was able to use a mobile telescopic access platform in order to reach the areas of works and proceeded to diamond drill to form the required holes.
These holes had to be straight and positions were marked by rotary drilling the positions from inside we then fitted a guide to our drill bit which allowed us to follow down the rotary holes.
The guide was also used to assist our operative in starting the holes to avoid the handheld motor marking the render when starting the holes. The works were completed with no damage to the exterior face much to the delight of the client.
In order to leave the face of the wall as clean as possible we used dust extraction equipment as opposed to water whilst diamond drilling. This ensured that no brick dust stains were left once works were completed.
See other Diacutt Case Studies.
DIACUTT ACCREDITATIONS AND TRAINING