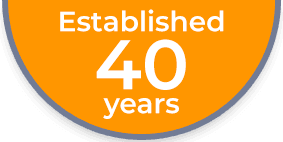 Sovereign Construction – Homebase Harlow
The Brief
Requirement: Diamond Sawing
Our Client required two new openings 7 m x 2.5 m high avoiding damage to the integrity of the building whilst minimising noise and disruption to an active store and avoiding the use of percussive tools.
Project Begins
Our operatives began by removing the external metal cladding panels to allow access to the Pre Cast Concrete Panels behind.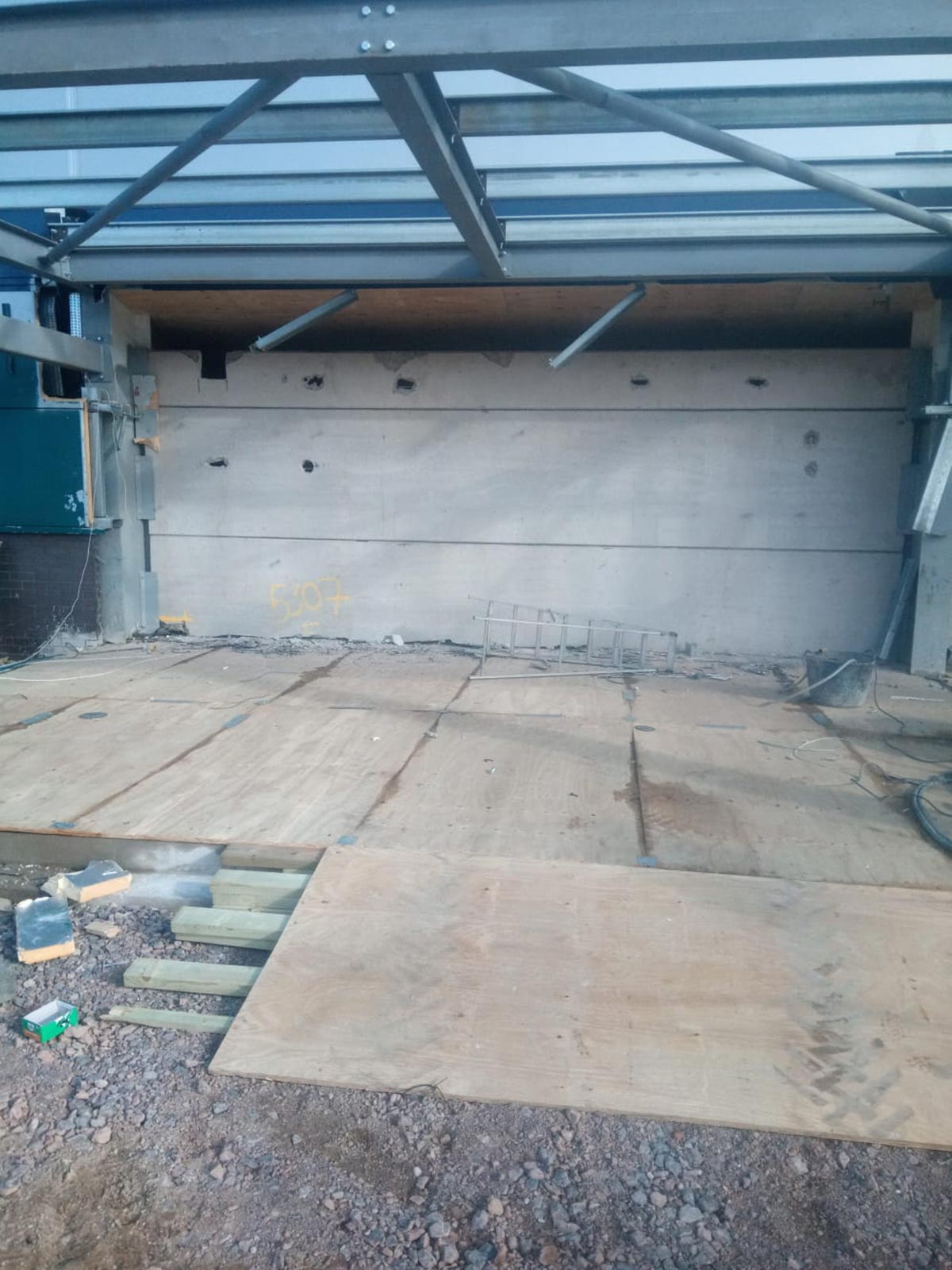 The concrete panels exposed ready for cutting
Diamond Hydraulic Hand Sawing
Our Pasma trained operatives used a 2.4m tower scaffold to gain access to the full height.
When access was available to the concrete panels openings were formed through the panels to allow the on-site telehandler to put its forks through and support the sections whilst they were being cut.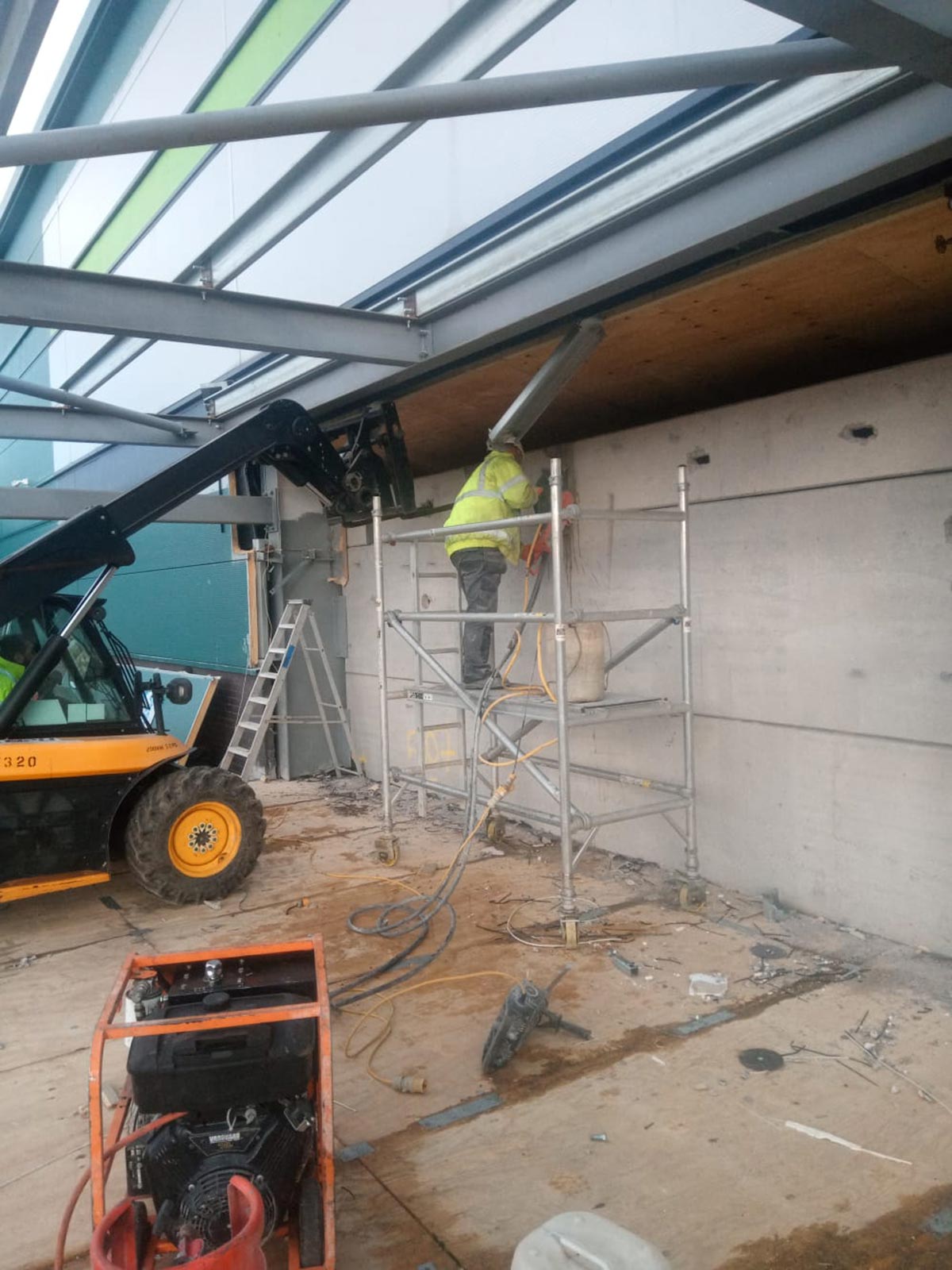 Commencement of the Diamond Hydraulic Hand Sawing
Diamond Hydraulic Hand Sawing
With the telehandler in place our operatives proceeded to Diamond Hydraulic Hand Saw through the full thickness of the concrete to form individual pieces 2.3m x 1m weighing 460kg each ready for lifting out using the Tele Handler.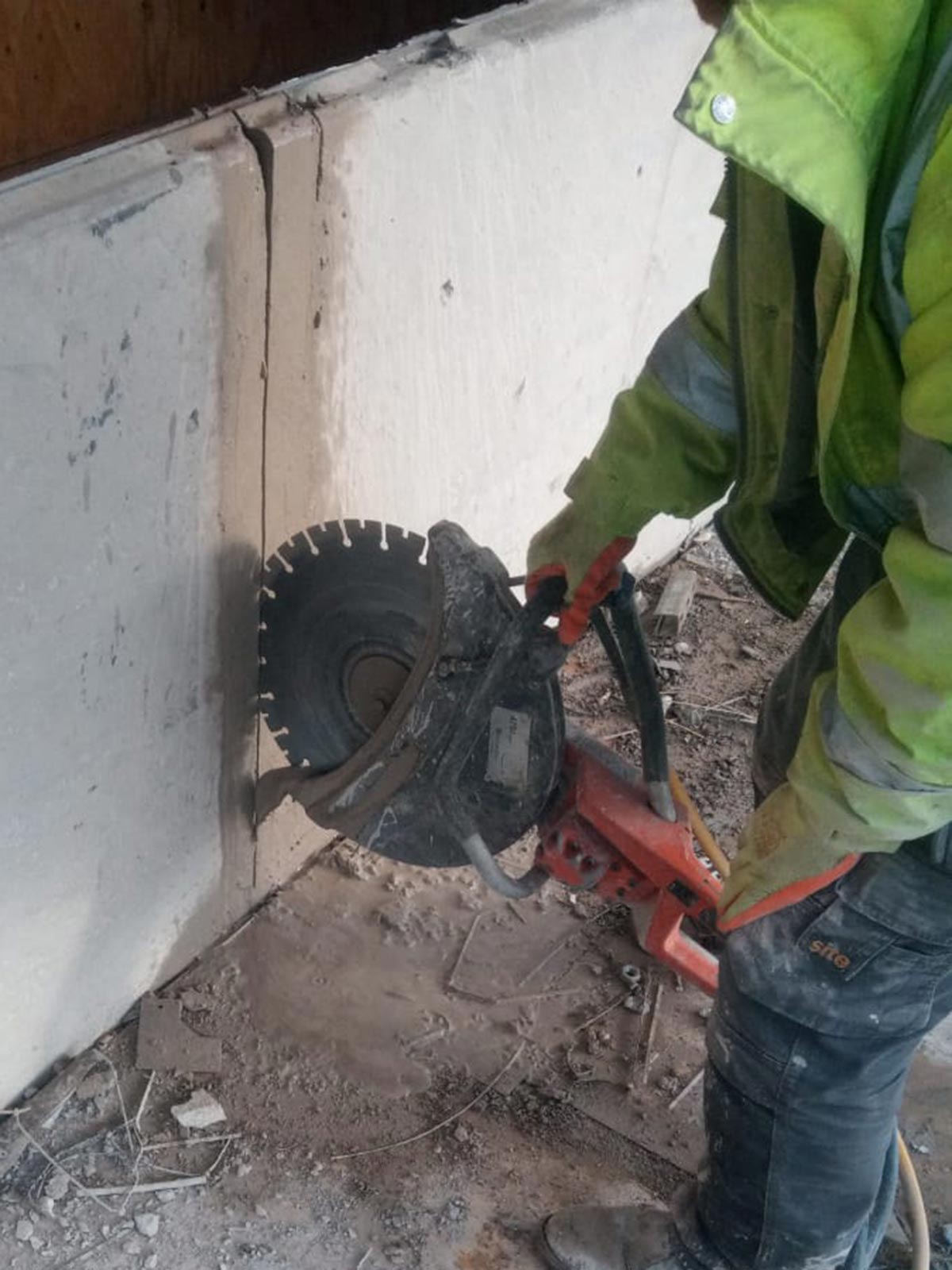 The Diamond Hydraulic Hand Saw in action.
Diamond Hydraulic Hand Sawing
This enabled the sections to be safely removed and minimised disruption to the live store.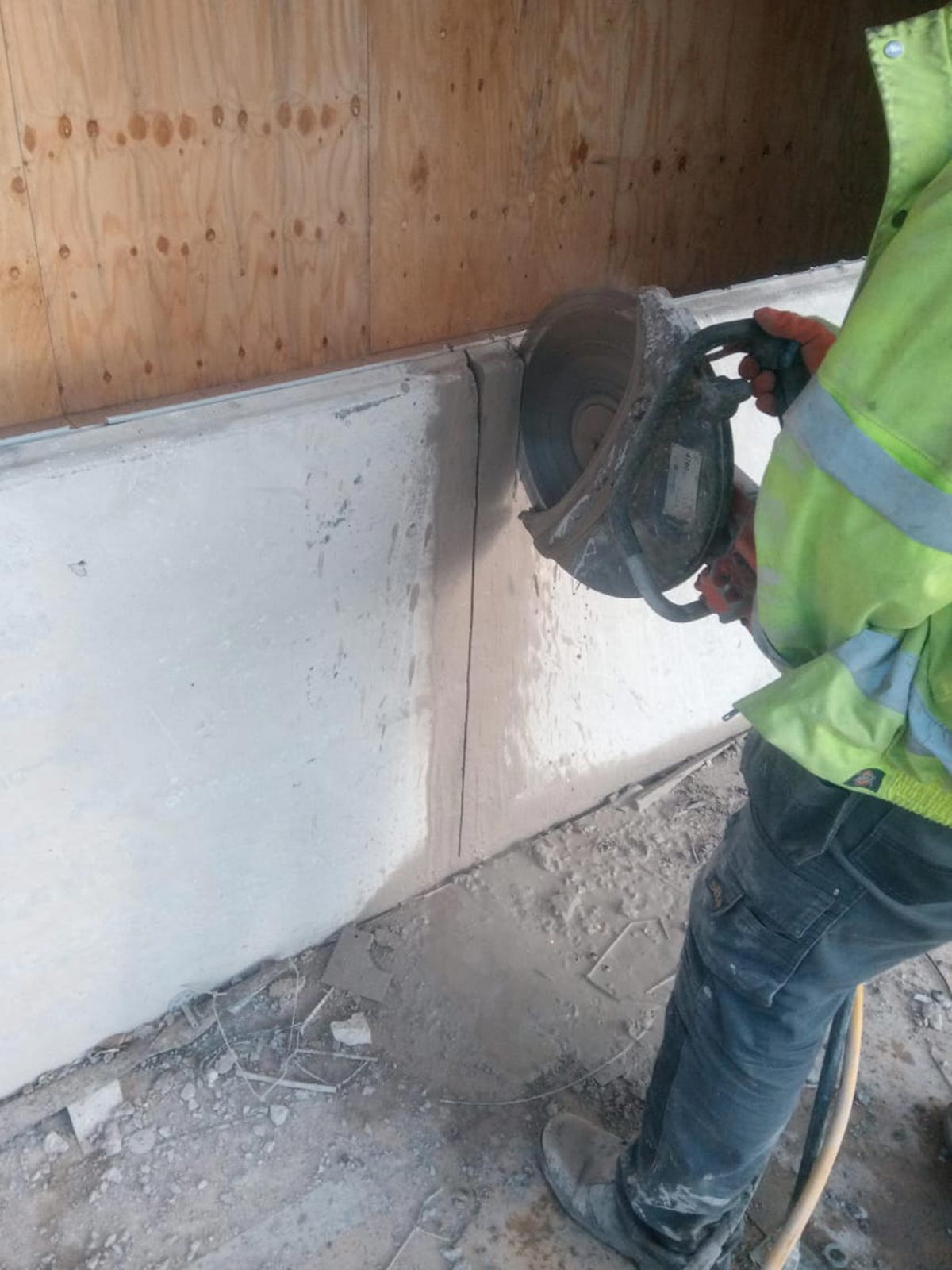 The Diamond Hydraulic Hand Saw in action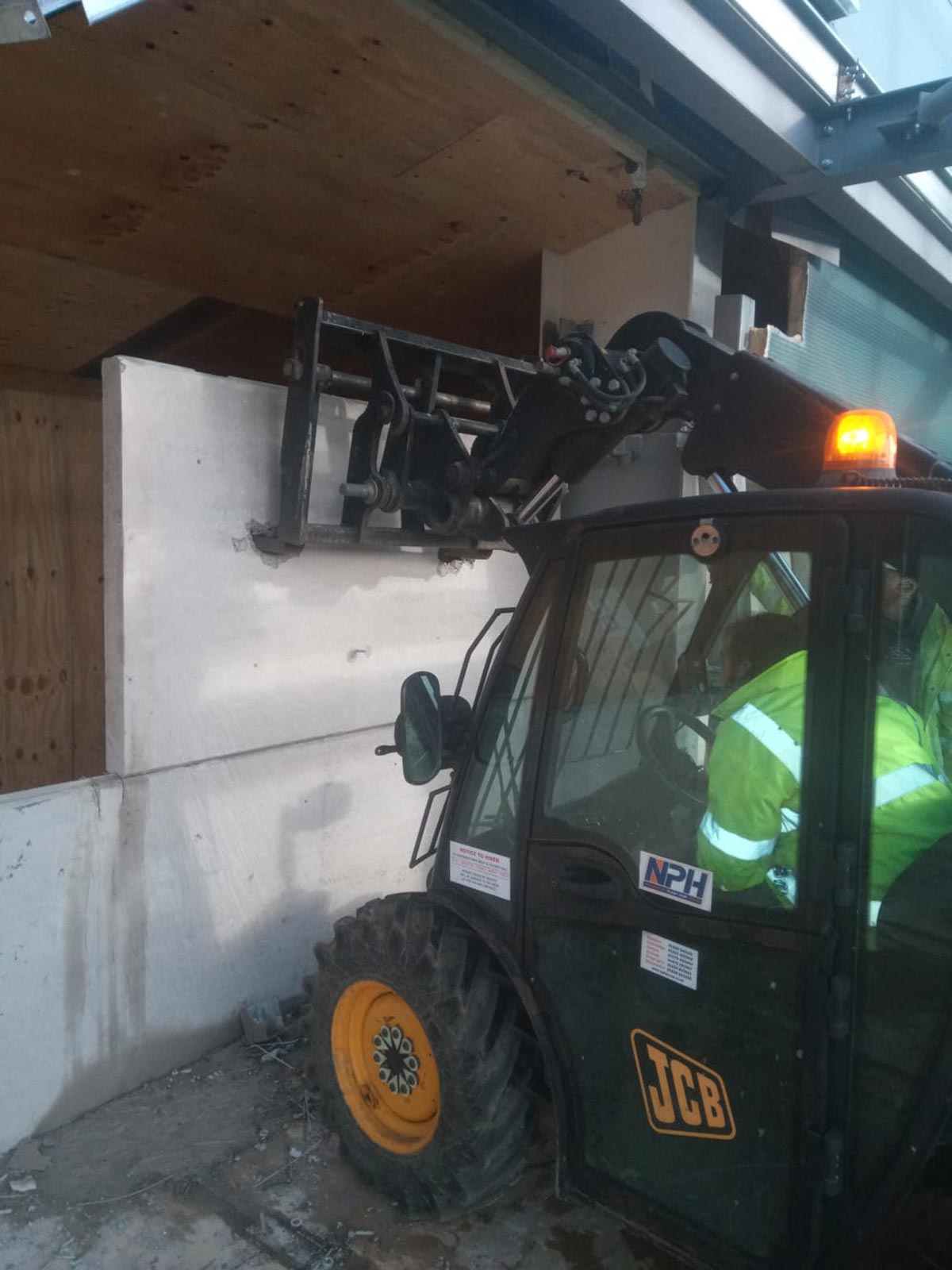 The telehandler supporting the sections
Hydraulic Hand Saw Benefits
The sections were found to be a very effective size to enable easy removal from site.
The benefit of the Hydraulic Hand Saw was that cuts could be made in a non-percussive way through the full depth of the concrete enabling any size of panels to be created.
The end result was clean precise openings ready for use as new entranceways to the store.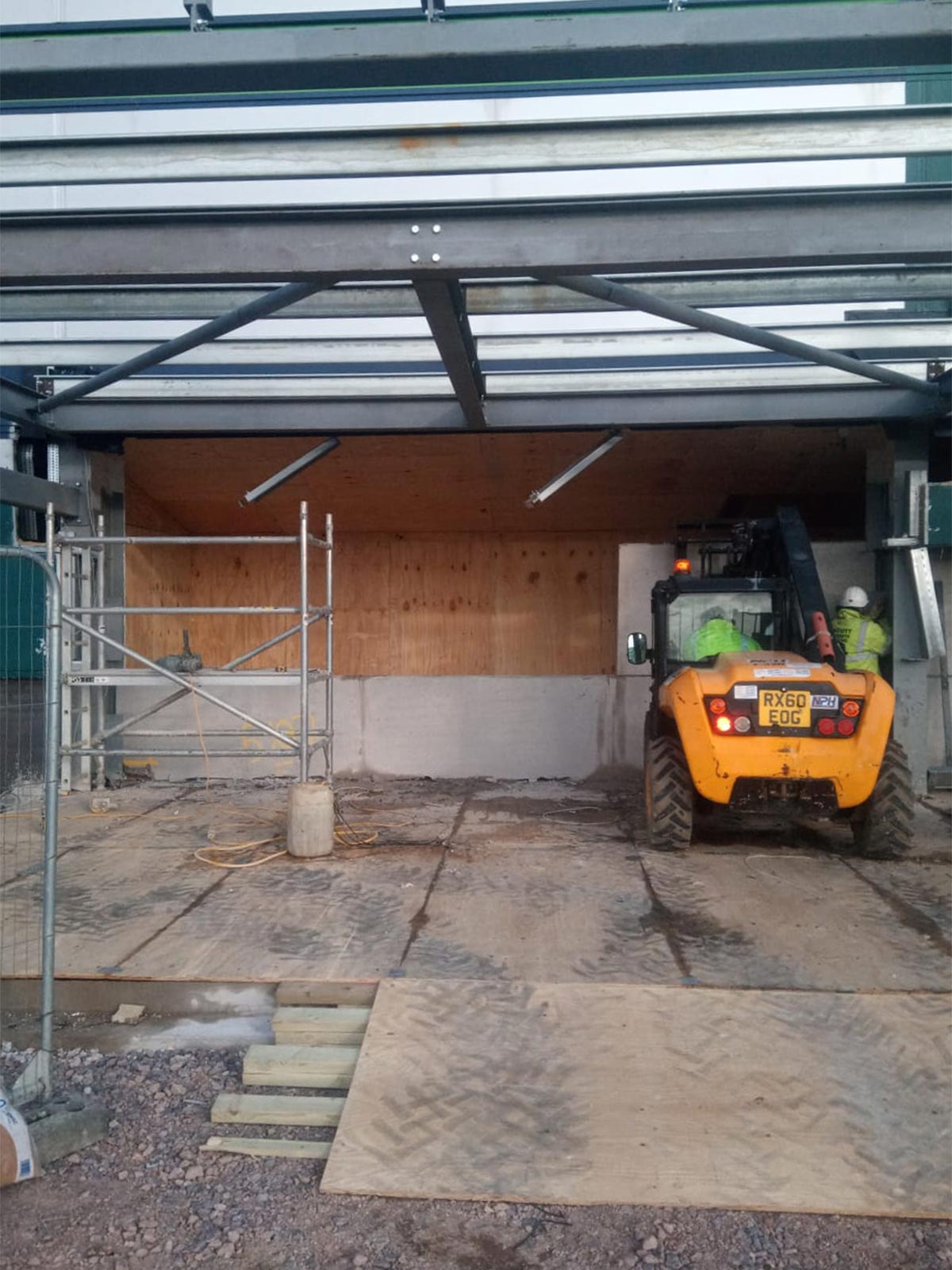 The sections part removed
DIACUTT ACCREDITATIONS AND TRAINING