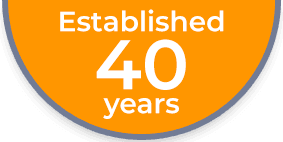 TEMPORARY SUPPORT & STRUCTURAL STEELWORK
KENSINGTON
Temporary props and needles, demolish brickwork and blockwork walls, install permanent steel frames
Kensington High Street, London
The Brief
Requirement: Temporary support & Structural Steelwork
Install temporary props and needles, demolish the existing brickwork and blockwork walls and install permanent steel frames to site specifications.
The Solution
We began by diamond drilling 8no. 300mm dia. pockets in an existing brickwork wall to facilitate the installation of temporary – 203mm x 203mm needles. Steel needles were lifted into place and installed with a spreader beam across the bottom ready for the installation of mechanical props.
Mechanical props were then bolted in place, dry packed in position and left to set. Our operatives then removed the centre of the existing brickwork wall using diamond hydraulic hand saws and percussive breakers.
Once cleared, new steel columns and beams were delivered to site and unloaded from the high street into the entrance and onto a bogey trolley using the Hiab crane. With limited access and steels for each of the openings weighing approx. 2no. tonnes, getting the steels safely into the building was one of the biggest challenges on this contract. The steels were wheeled into the building and a genie hoist was used to lift steel from the trolley and place on timber next to area of work.
Connection plates were then welded to each column leg and the end of each horizontal beam ready to be installed. Using a block & tackle and genie hoist columns and beams were lifted and bolted in place.
Needles and props were then removed and the pockets created for the needles were then bricked up.
See other Diacutt Case Studies.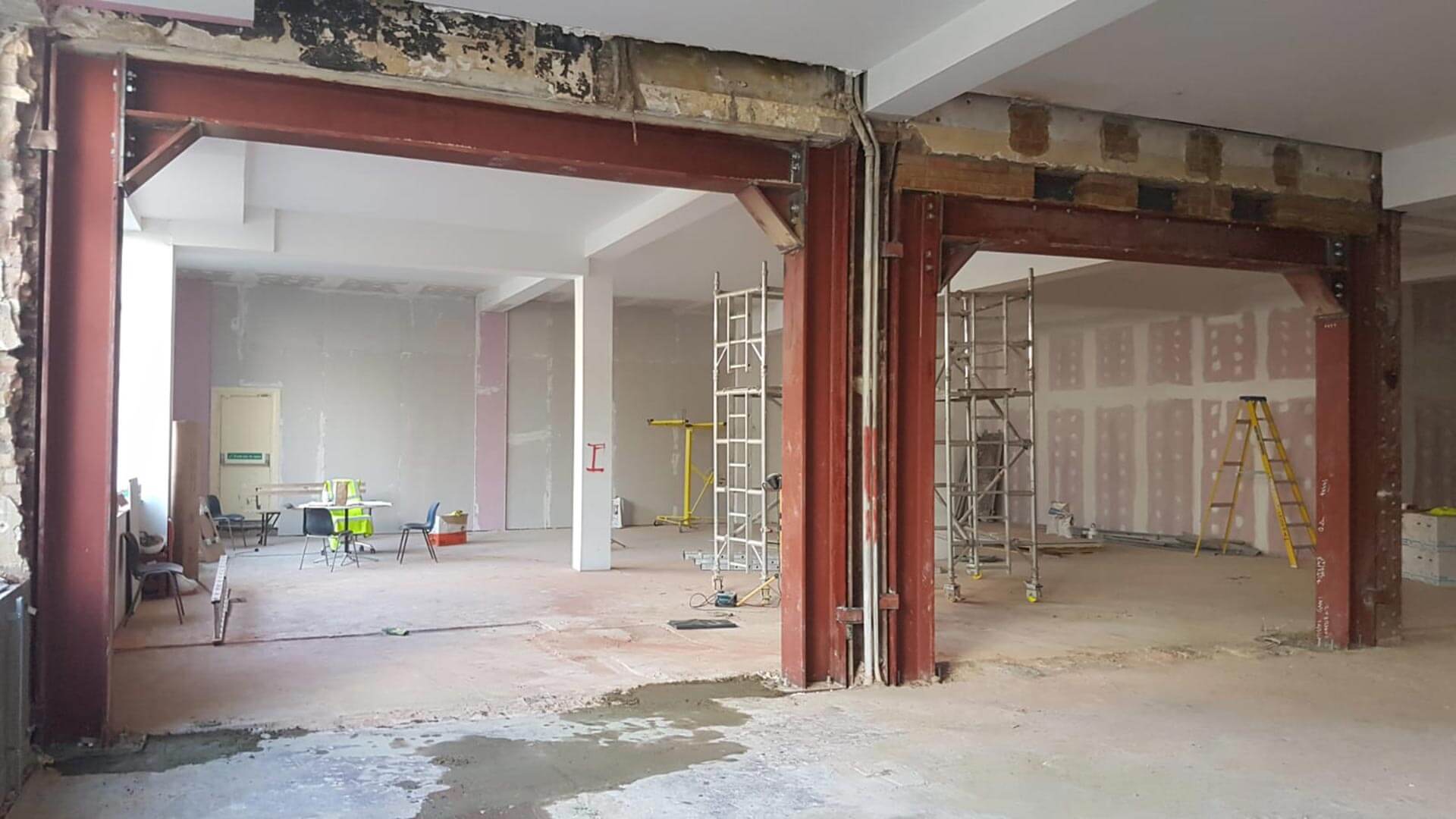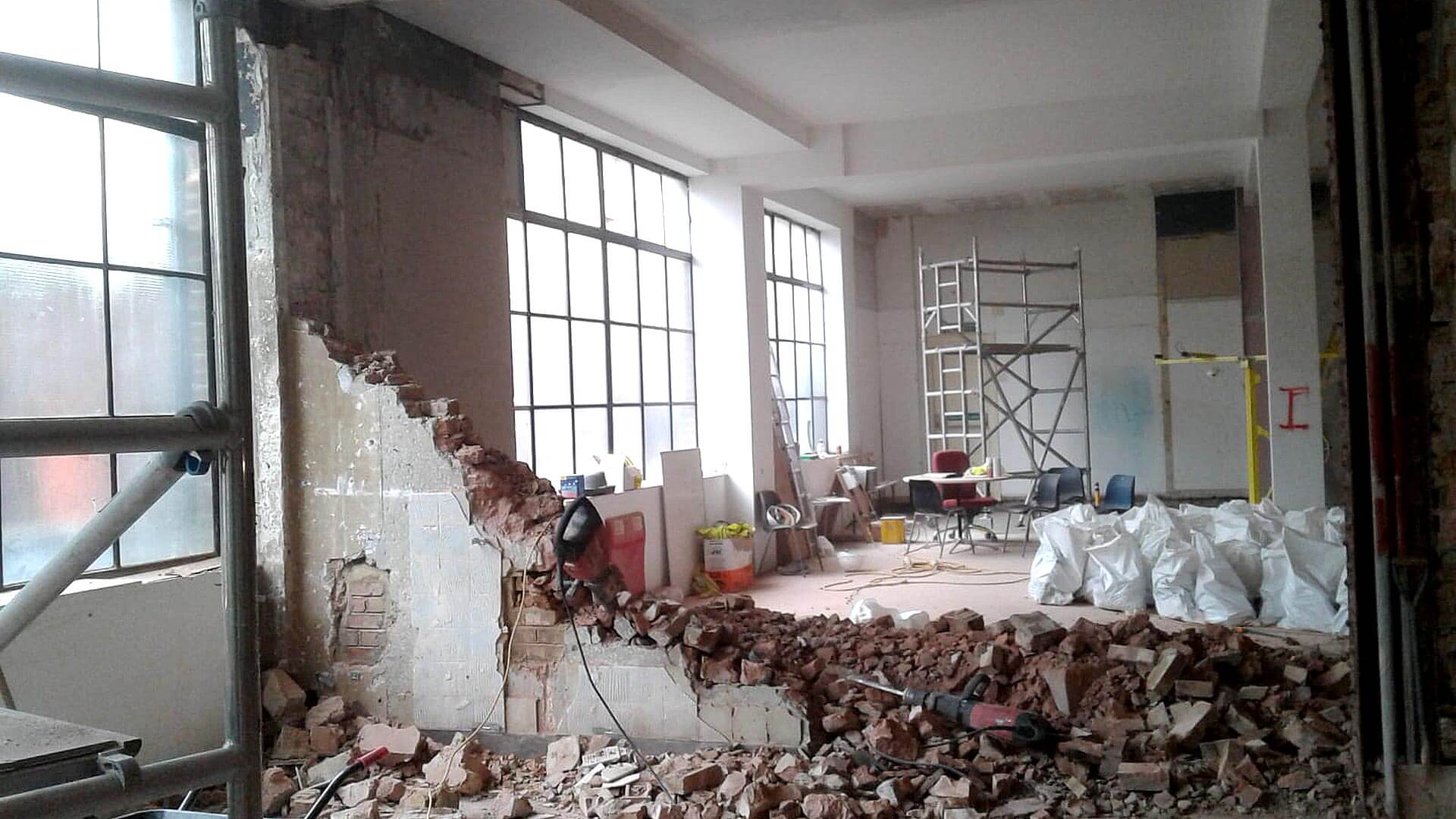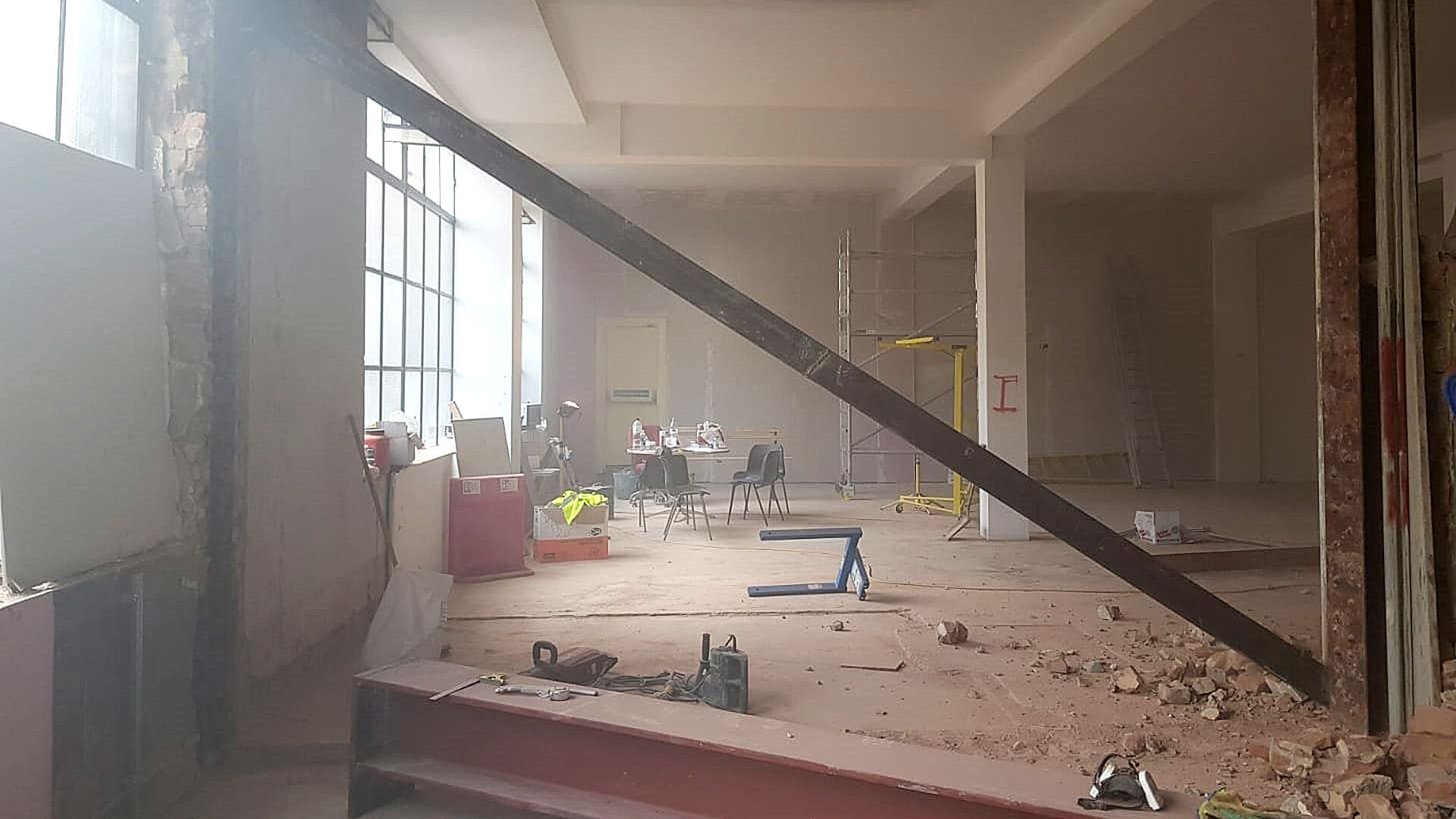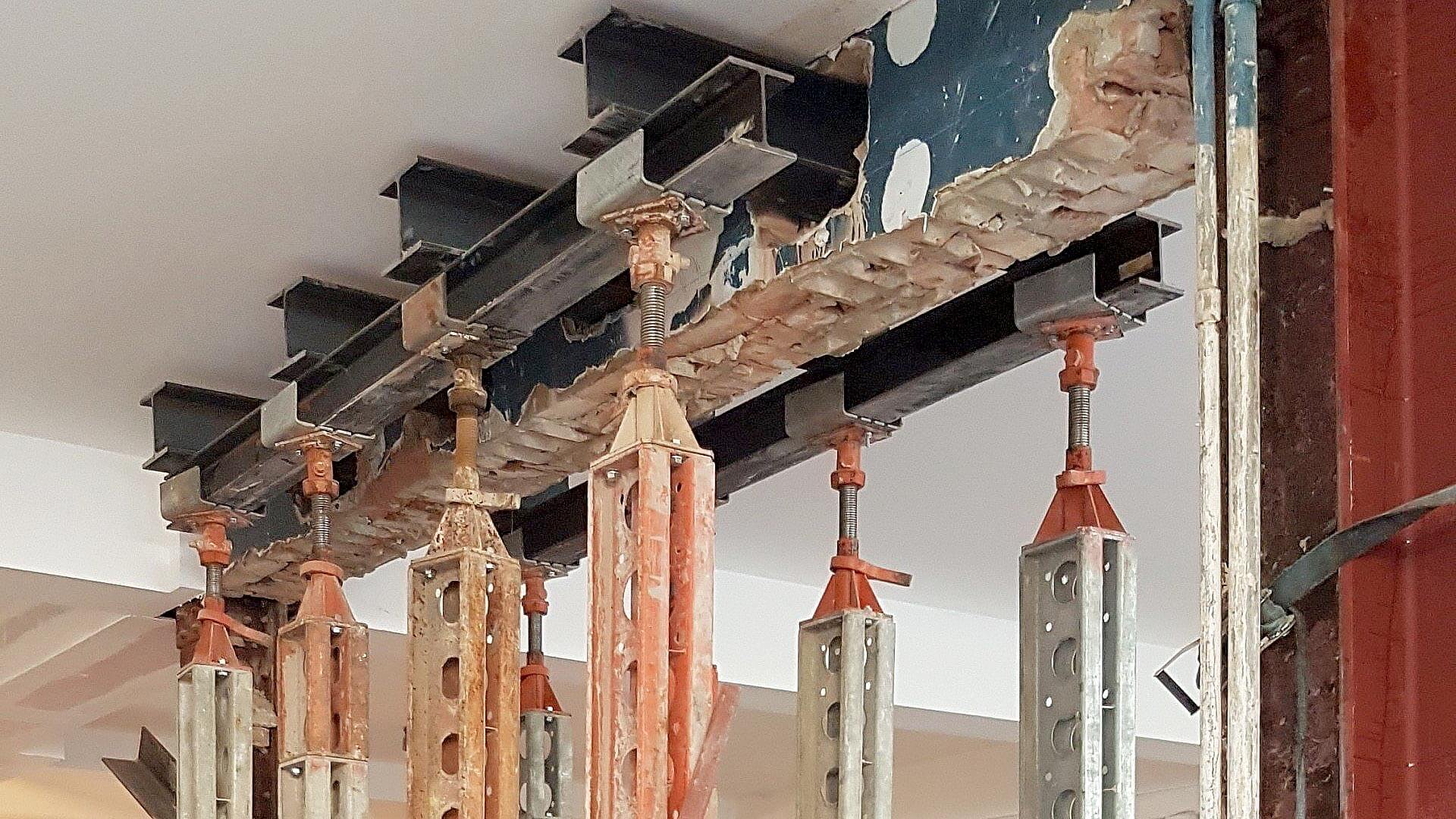 DIACUTT ACCREDITATIONS AND TRAINING