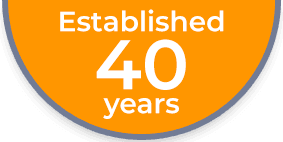 Diamond Concrete Sawing
Rapid and Effective Concrete Sawing
Diacutt Ltd we provide a wide range of concrete sawing services for both commercial and domestic clients.
From the removal of concrete foundations to cutting doorways, staircase and lift shaft openings and selective demolition, our concrete sawing team will work safely and efficiently to cut the concrete with clean, accurate lines whilst controlling dust emissions and keeping the worksite clean.
We provide these concrete sawing services throughout the South, across London, Portsmouth, Canterbury, Basingstoke and Bristol.
See examples of our Diamond Concrete Sawing Case Studies.
DIAMOND CONCRETE SAWING OPTIONS:
DIAMOND WALL SAWING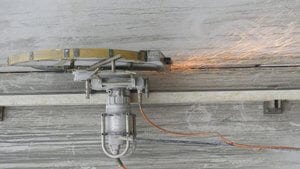 Our 3-phase track mounted hydraulic machinery enables cuts up to 700mm deep, and utilises water-cooled diamond saw blades to ensure a straight and accurate cut every time, whilst keeping noise and dust generation to a minimum. It is controlled via an operator with a remote facility, allowing freedom of movement to ensure works can commence in restricted areas and, more importantly, for the health and safety of onsite personnel.
DIAMOND FLOOR SAWING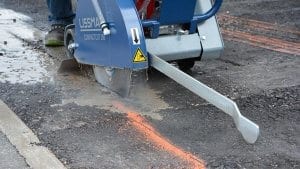 Cuts can be made to a depth of up to 525mm deep using petrol or diesel saw machines to leave a clean line through the slab.
We can also use a 3-phase floor saw for internal works to avoid the creation of fumes internally. This will achieve depths up to 450 mm.
HAND SAWING & DIAMOND CHAIN SAWING
Hydraulic hand sawing is used for depths of up to 350mm to leave clean lines for the openings vertically and horizontally. This is ideal for internal door openings, window openings and any internal cuts where access is not available for the larger saws.
Cuts can be made where small square openings are required with clean square corners.
Diacutt Concrete Sawing and Cutting Services
Rapid on-site concrete sawing
Wall sawing to a depth of 700mm
Floor sawing to a depth of 500mm
Hand sawing to a depth of 260mm
Dust suppression and control
Internal & external concrete sawing
A competent, fully trained team
CONTACT DIACUTT
For a free estimate on Concrete alterations and repair,
contact Diacutt Ltd, London on 020 8542 4363 or
DIACUTT ACCREDITATIONS AND TRAINING
Are you looking for quality Concrete Alterations or Repairs?